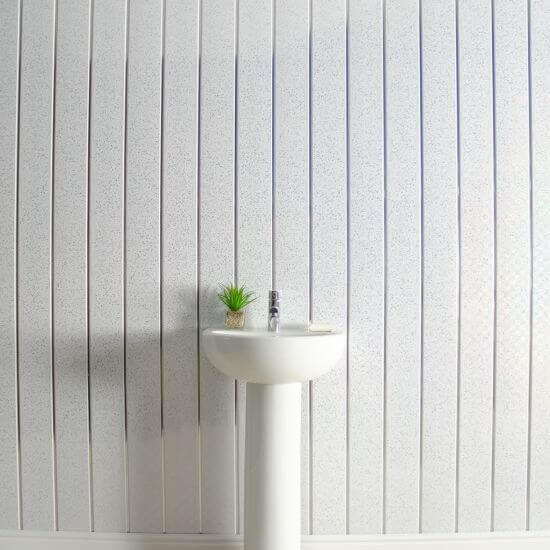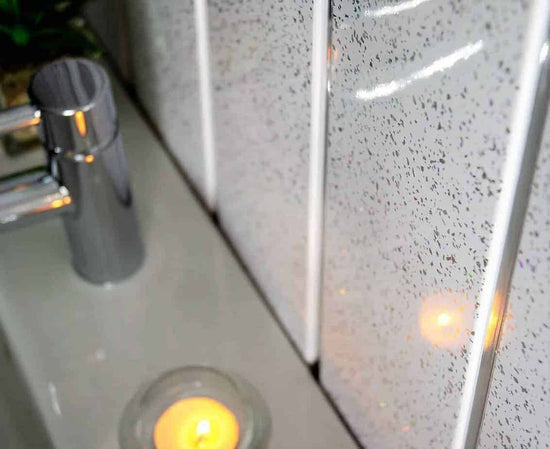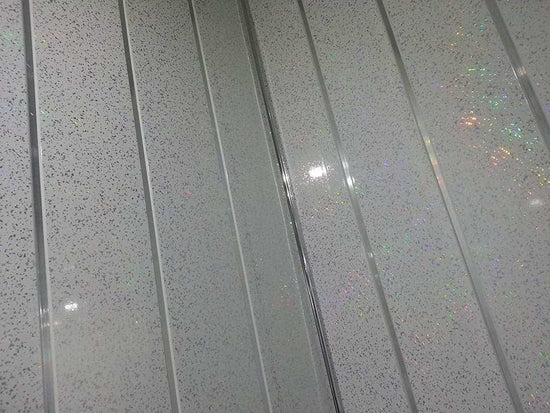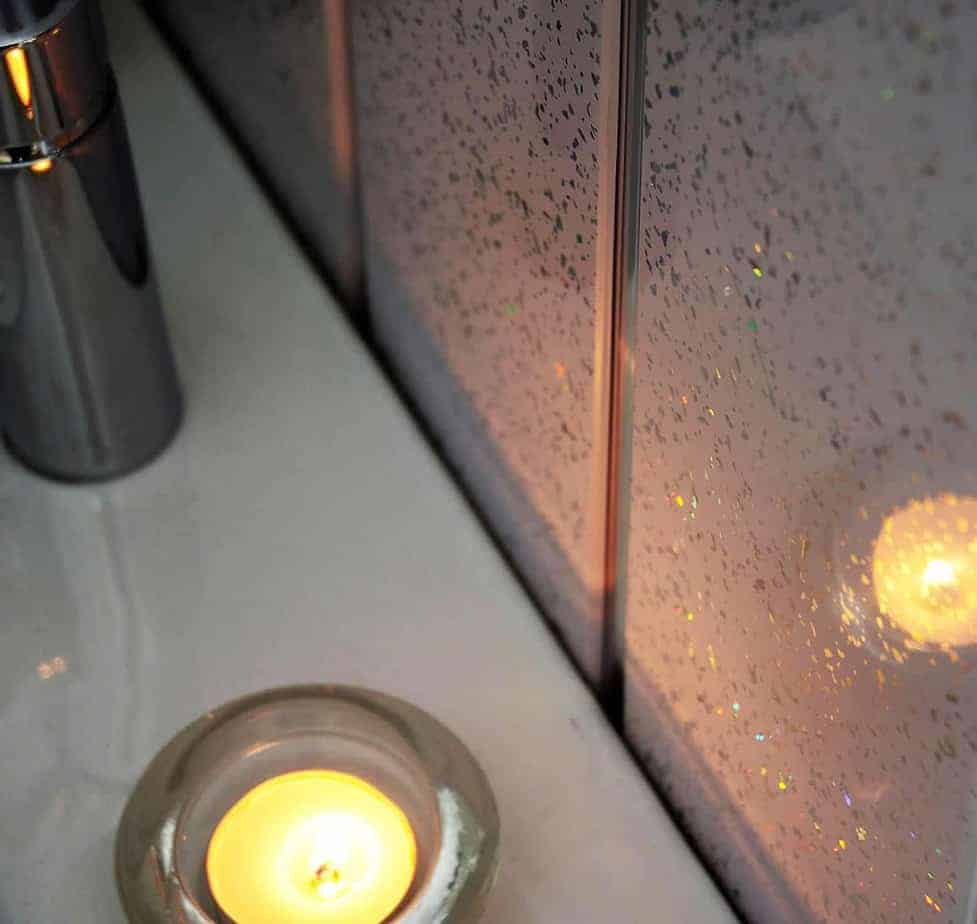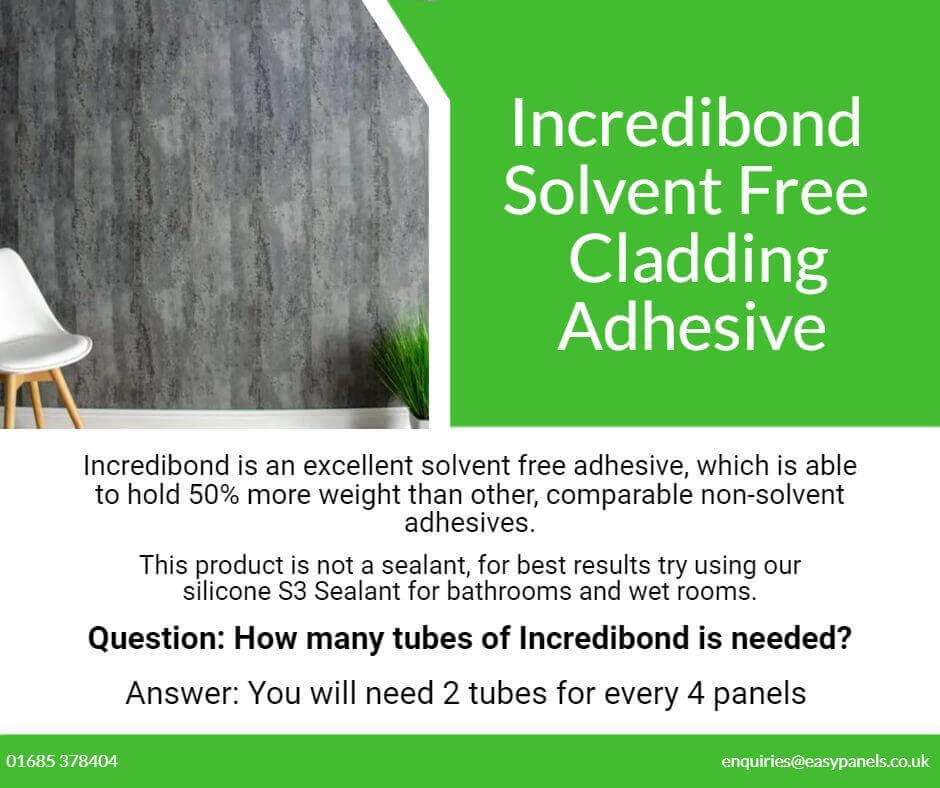 5mm Platinum White Sparkle with 2 Chrome Strip Wall & Ceiling Panel 2.6M
Note: Our panels are priced individually but sold in packs of 4. Please add to your basket in multiples of 4 to proceed.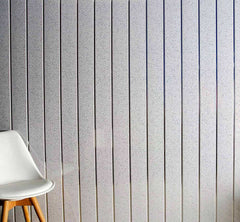 5mm Platinum White Sparkle with 2 Chrome Strip Wall & Ceiling Panel 2.6M
Regular price

Sale price

£5.88

£10.00

Unit price

per
Description
Specification
products.product.description
A unique, sophisticated and elegant head turner! The small details always count, and this white sparkle and chrome ceiling panel features an intricate design that is very detailed. Our product features a unique white sparkle that mimics the twinkling effect caused by stars as they shine at night although in this case, it is against a white background, as opposed to the black skies at night. With this effect, you can embellish your ceilings to have a one-of-a-kind finish that will surely leave your guests gazing at your indoor skies. Not to mention our sparkle
bathroom wall panels
are the perfect match for the ceiling panels and fit together very nicely for an overall approach to paneling.
LIGHTWEIGHT
Our sparkly white and chrome ceiling panels are 2600mm in length and 250mm in width and come in a pack of 4, which means you get 2600 × 1000 mm in total from the entire set. Structurally, this product is made using PVC plastic, making each piece very light and thus, easy to handle when transporting and doing the installation. Furthermore, each piece is slightly narrow (250mm), making a smaller plastic panel that is much easier to manage when elevated.
EASY TO INSTALL
Our wide range of adhesives provides enough options to choose from for installing our white sparkle and chrome ceiling panels. However, you can also use screws and panels pins, but the adhesive way is the easier option. These plastic boards feature a tongue and groove system to join the pieces together, which creates a perfect fit to create a large, seamless ceiling panel.
This fitting is made even more seamless by the chrome strips, which divide the white panel into several parts and provide a cover-up to the tongue and groove joint to make it look like part of the design. The same chrome strips also create the illusion of narrower white sparkly strips, adding more detail to entire ceiling installation.
100% WATERPROOF
With a PVC plastic construction, our ceiling panels are 100% waterproof, and this makes their surfaces very easy to clean. The acrylic surface is so smooth and hygienic. Just dusting the surface will leave it as good as new. Although if you did want to clean the ceiling panels you should be able to do so with a cloth and soapy water, regardless if you've chosen your gloss finish or matte finish, the waterproof wall panels and waterproof ceiling panels are completely resistant to built up water residue, and will not create mould or grout as ceramic or traditional tiles would.
CLASS 1 FIRE RATING
Safety is also incorporated into this product because it does not catch fire, and it has a class 1 fire rating to prove this.
HEAT INSULATION
These PVC boards provide heat insulation for your house using its thickness of 5mm, which has hollow shafts in between that minimise on heat conduction and heat loss from the inside to the outside.
Our prices are always meant to favour our customers by giving them value for their money. Considering the sophisticated sparkly and chrome strip design, this set of 4 plastic pieces is very reasonably priced.
Features at a glance:
Height: 2600mm
Width: 250mm
Thickness: 5mm
Material: PVC
Finish: Sparkly white with chrome stripes
100% Waterproof
Class 1 Fire Rating
Cost-Effective
Heat Insulation
Tongue and Groove Technology
Recommended to install with Easy Panels Adhesive
What are you waiting for? Spice up your ceilings using our white sparkle and chrome ceiling panels.
Specification
SKU: 1143
Dimensions: 5 x 250 x 2600 (mm)
Material: High-grade PVC
Colour: White
Finish: Gloss
Range: Sparkle Collection
Surface Texture: None / Smooth
Structure: Hollow cellular core
Joint: Tongue and Groove
Installation: Wall
Waterproof: Yes
Fire Rating: Class 1
Price Unit: Priced per panel
Pack Size: Pack of 4
Weight: 1.4 kg
Additional Info: This product is intended for internal use only