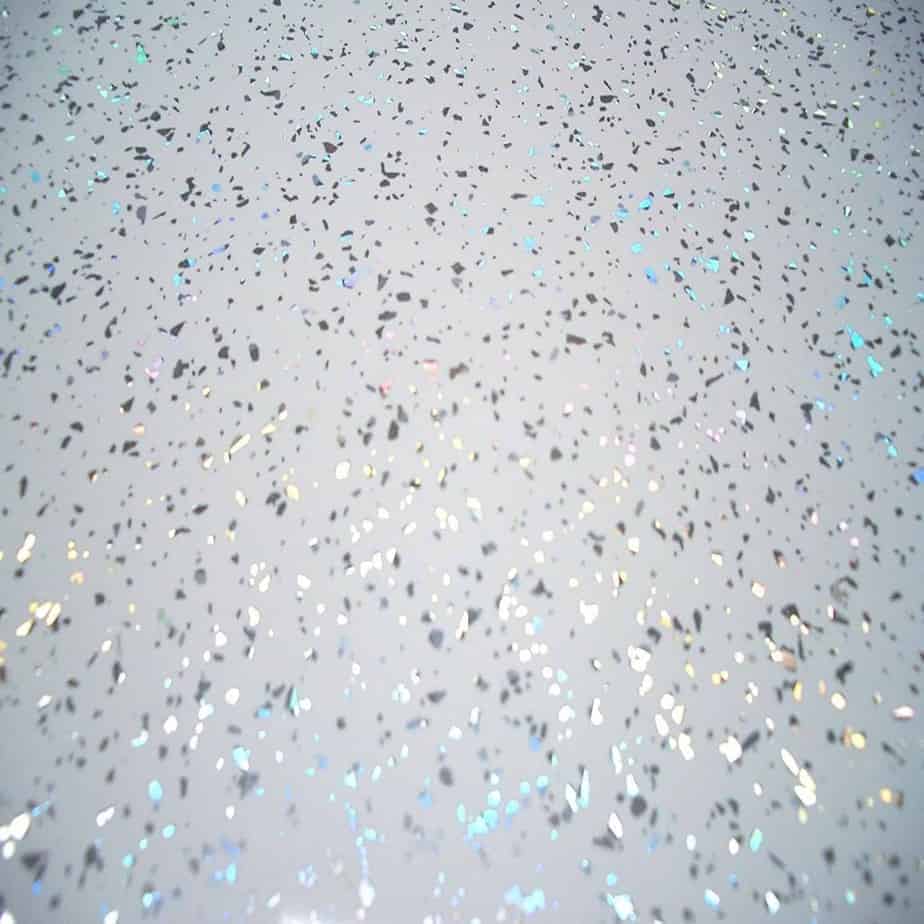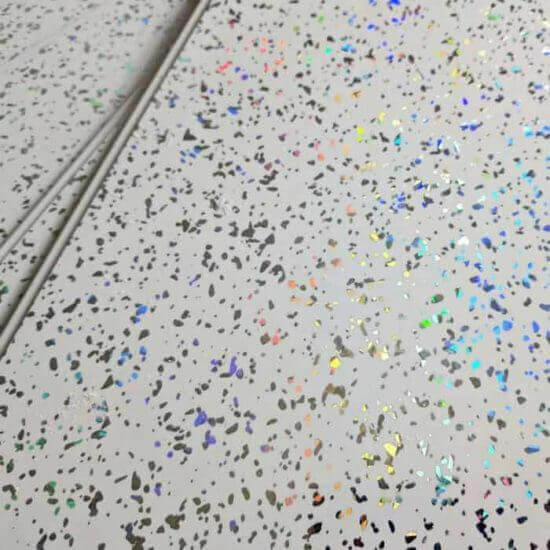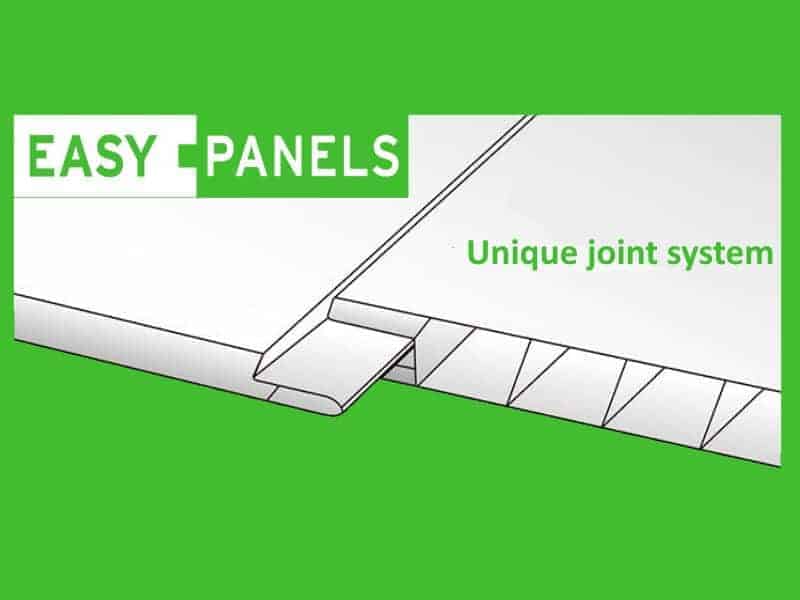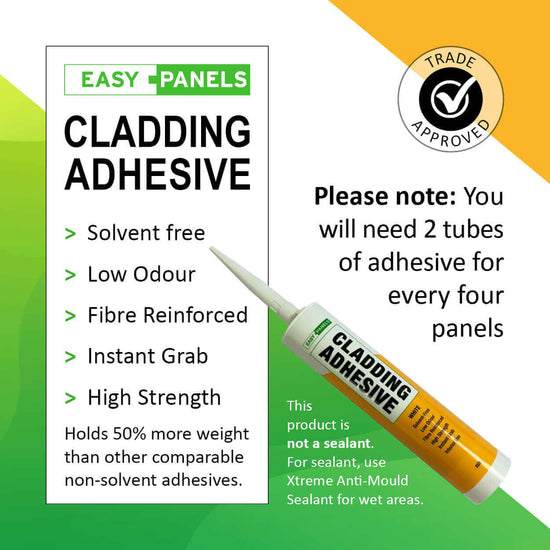 8mm Platinum White Sparkle Bathroom Wall Panel 2.6M
Note: Our panels are priced individually but sold in packs of 4. Please add to your basket in multiples of 4 to proceed.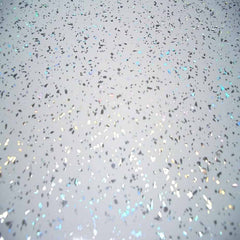 8mm Platinum White Sparkle Bathroom Wall Panel 2.6M
Regular price

Sale price

£7.20

£13.00

Unit price

per
Description
Specification
products.product.description
Platinum White Sparkle Bathroom Wall Panels
Platinum White Sparkle bathroom wall panel 
features a 
silver-ish effect board topped with glittering diamond bits. If you're after a creative, game-changing design and you're fearless in exploring more bathroom look and concept, this bathroom wall panel can exceed your expectation. 
Not only would this white sparkle wall panel be an excellent feature for any bathroom vanity section, but would also work well in shower enclosures and smaller bathroom design projects.
NON-POROUS AND DURABLE
Our sparkle panels can serve you a long time since they are 100% waterproof, thanks to its PVC composition. Moisture could not penetrate the cladding too, so bacteria's and moulds are all under control. This also means you won't have to deal with similar tiling issues, giving you the peace of mind that your bathroom cladding is protected from water damages and gives you the watertight finish you've been searching for.
These PVC boards can be improved using wall panel trim. The trim helps to enhance the waterproofing system along the edges and achieve an excellent finish that you've always wanted.
UNIQUE TONGUE-AND-GROOVE SYSTEM
This sparkling wall panel has a tongue-and-groove system which allows the board to slot together neatly. To install, cut the board using a floor saw or Stanley knife. Put an adequate amount of silicone-based adhesive and secure it using nails and screws. No more grouting and using cement, so you don't have to deal with a mess. It can be a DIY project, too, since it does not require professional training for you to be able to install. If you DIY it, you can save more and explore. 
SIMPLE MAINTENANCE
Wall Panels & shower panels does not require rigorous upkeep. It can be as simple and easy as giving a quick wipe to the boards and removing the dirt using a damp cloth with soap. With just simple steps, you can bring back the panels to its original look. That's an additional point if you don't have enough time for bathroom maintenance. 
The simple maintenance also applies depending on the placement of your bathroom panels, if you'd like to fit your panels in your shower cubicle you can take a warm hot cloth with soap water to wipe down, you won't require any harsh chemicals which also alleviates smells within the home.
CAN BE INSTALLED OVER EXISTING TILES
Existing bathroom tiles is not a problem if you're going to use this product because you don't have to remove it. Just put it on top of the tiles, and you can achieve a clean finish with less hassle and labour time. 
Each one of our panels throughout our extensive range of panels offers the same professional finish as the next, meaning no matter the design choice, you'll still receive a bespoke design solution to old tiles.
COST-EFFECTIVE WALLCOVERING
Platinum White Sparkle Wall Panel is cheaper than tiles, but it can withstand the test of time too. It requires less maintenance, installation time, tools and materials. You can also customise it in any part of your home, including the bathroom, laundry area, and kitchen area. It's a quality cladding option at an affordable price.
No matter which style you're looking to renovate your bathroom to, our array of designs from contemporary collection, to classic collection and to our fan favourite sparkle collection will be cost effective aesthetic finish alternative to tiles. 
Additional Features:
Height: 2600mm
Width: 250mm
Thickness: 8mm
Material: PVC
Finish/Colour: Platinum White sparkle effect gloss
Suitable for: Bathroom & Kitchen
Suitable for: Walls
Easy to clean
Easy installation
Waterproof
CE compliant to EN13245-2:2008
Note: All these sizes are an approximation and are to be used as guidance only.
So let's sparkle up your bathroom and make your dream wet room transformation happen today!
Specification
SKU: 6045
Dimensions: 8 x 250 x 2600 (mm)
Material: High-grade PVC
Colour: White
Finish: Gloss
Range: Sparkle Collection
Surface Texture: None / Smooth
Structure: Hollow cellular core
Joint: Tongue and Groove
Installation: Wall
Waterproof: Yes
Fire Rating: Class 1
Price Unit: Priced per panel
Pack Size: Pack of 4
Weight: 1.8 kg
Additional Info: This product is intended for internal use only