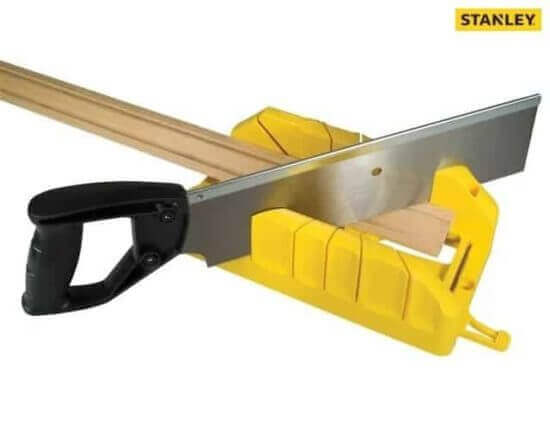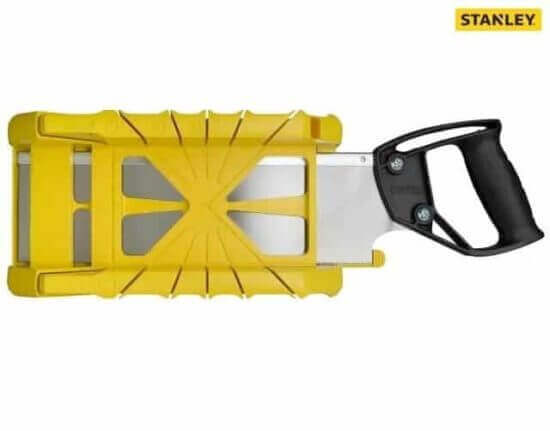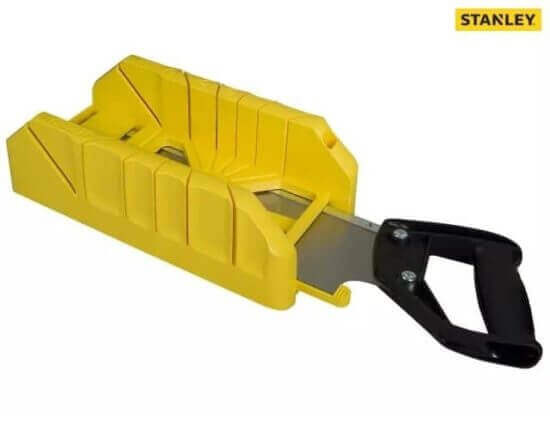 Stanley Mitre Box | Free Saw & Safe Storage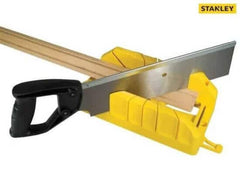 Stanley Mitre Box | Free Saw & Safe Storage
Regular price

Sale price

£23.94

£41.00

Unit price

per
Description
Specification
products.product.description
A mitre box is essential for making mitre cuts that are straight and correctly angled in a board or for making lengthwise cuts in wall panelling. Using a mitre box allows you to clamp your wood to a solid table bench for you to make precise cuts. It is difficult to achieve wood cutting accuracy when you are sawing a piece of wood by merely placing it on a workmate and subsequently, using your hand to hold it in position.

It is a challenging task to achieve accuracy whenever you are using your leg for standing and using the other one for anchoring the wood and working in a way that you avoid contact. That is why a mitre box is a preferred solution.

It is also important to note that mitre box is usually sold as a package together with a saw. However, the included saw is often of poor quality. For that reason, you may decide to buy both the saw and mitre box separately though it will cost you extra. If you are looking for the appropriate mitre box, then you have to consider Stanley Mitre Box. This tool is accompanied by a free saw that is of high quality and storage for the saw. Using the Stanley Mitre Box, your material will be able to stay secure, and the box bottom is ready to be fastened to your workbench to provide you with added stability. The Stanley Mitre Box and saw is a choice that is not only simple to use but also durable meant for different projects.

Features & Benefits of Stanley Mitre Box
• Made using sturdy and reliable high-impact ABS (Acrylonitrile butadiene styrene) plastic
• Equipped with base holes to enable secure and straightforward mounting on workbenches or table for easy and safer wood cutting.
• Moulded-in storage bins to hold a pencil and cam pins.
• The base has extended lip to ensure that the Stanley Mitre Box is kept in place while cutting wood.
• A patented storage system for the saw included with the Mitre box.
• One-piece injection moulded design to guarantee extra strength
• Preset with angled slots of 90, 45 and 22.5 degrees, for easy use.
• Woodcutting guesswork is eliminated by the presence of numbers which are clear and easy to read on the box.

In conclusion, it is crucial that when you are working with Stanley Mitre Box that you work in a well-ventilated area. That is because the wood dust produced when sawing may contain chemicals that may compromise the safety of your health. Another way to reduce exposure to these potentially harmful wood chemicals is to employ the use of approved safety equipment.

 
Specification
SKU: 9203
Weight: 0.77 kg