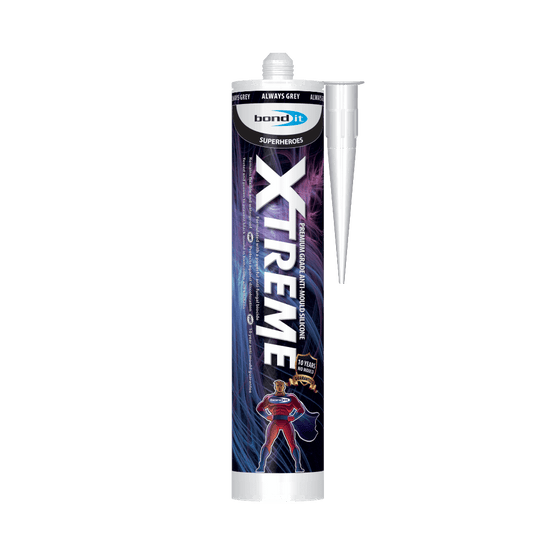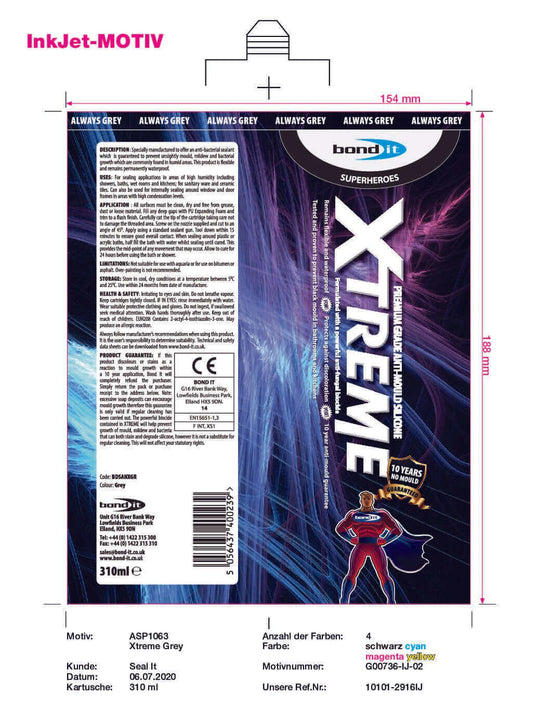 Xtreme Anti-Mould Bathroom Sealant - Grey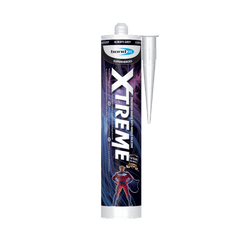 Xtreme Anti-Mould Bathroom Sealant - Grey
Regular price

Sale price

£5.28

£12.50

Unit price

per
Description
Specification
products.product.description
Premium sanitary bathroom / shower sealant
Xtreme is the best product to use in wet areas as it remains permanently waterproof and flexible, making it suitable for sealing applications in areas of high humidity. As opposed to other silicones and acrylics used throughout the home, Xtreme is anti-fungal, anti-mould and mildew resistant, making it perfect for areas with a lot of condensation and damp. 
Not only does Xtreme provide a hygienic and waterproof seal, it will also help protect against bacteria thanks to its powerful anti-fungal biocide and 10-year anti-mould guarantee.
S3 bathroom sealant drying time
Silicone doesn't technically dry, it hardens. It takes about 5-10 minutes for this process to start and it becomes hard to work with. Then after about an hour, it should begin to appear dry to the touch. Although be careful! As that's only the outer layer and it might take as much as 24hrs until the hardening process completes. However, its worth noting that not only is the temperature of the room a factor, but also the thickness of the silicone strip is that more critical. Therefore if you've got any thick patches to give them longer to settle. 

How come my bathroom sealant turned yellow?
Xtreme silicone sealant protects against discoloration. However, often this is caused by an overexposure to heat and light but there are other factors that could cause this including chemicals from cleaning products and other adhesives.
Specification
SKU: 2750
Weight: 0.44 kg