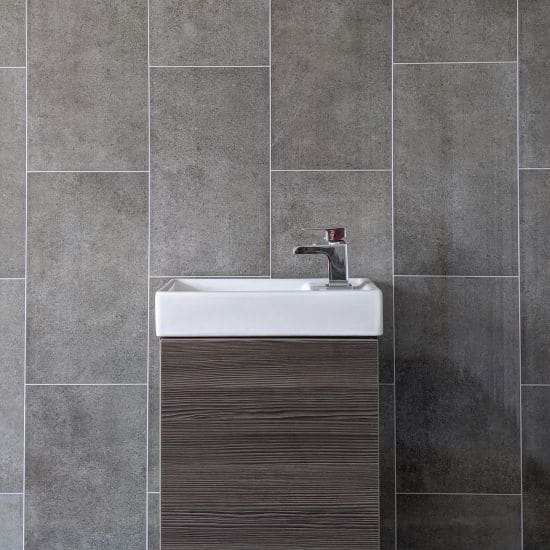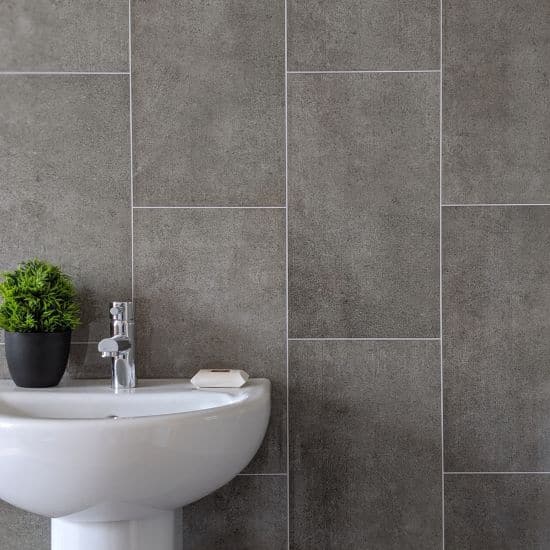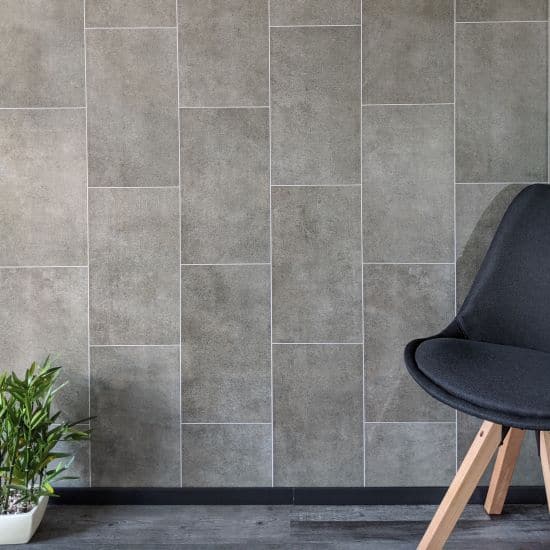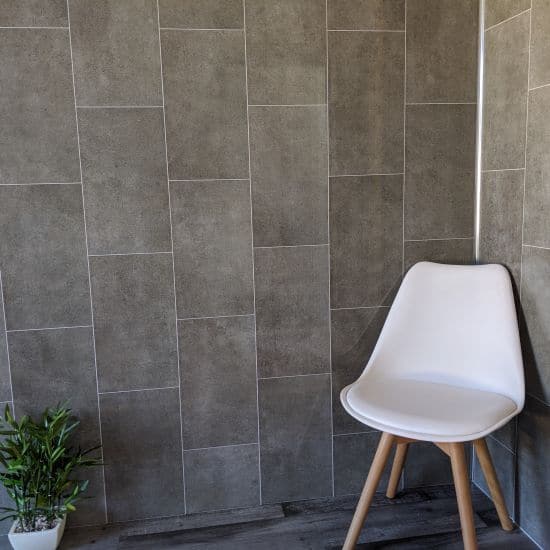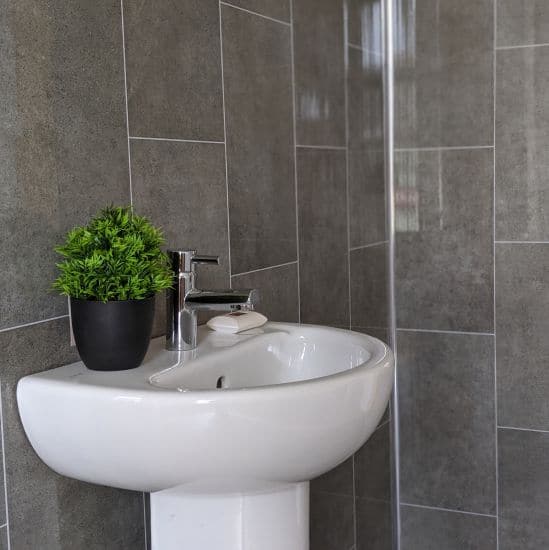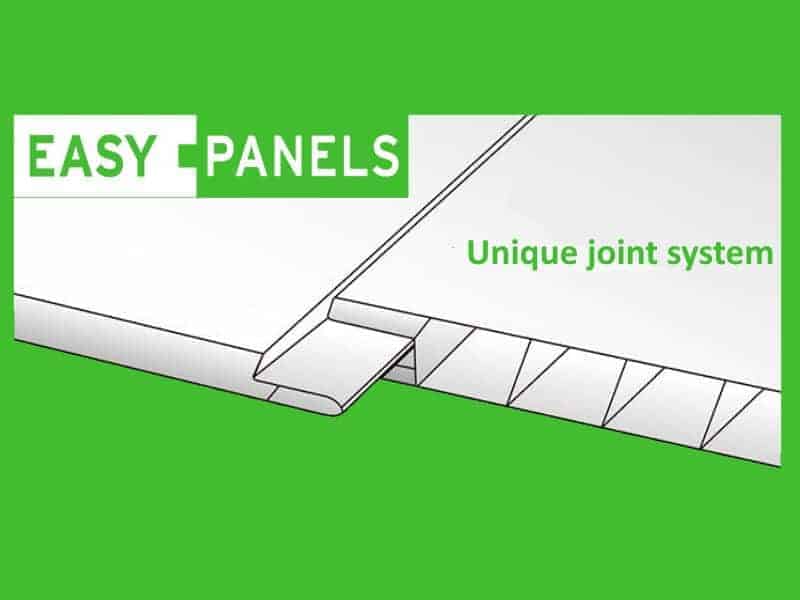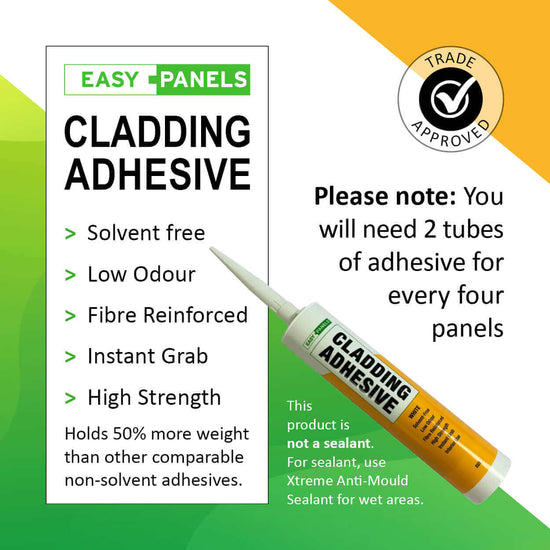 8mm Graphite Grey Tile Effect Wall Panel 2.6M
Note: Our panels are priced individually but sold in packs of 4. Please add to your basket in multiples of 4 to proceed.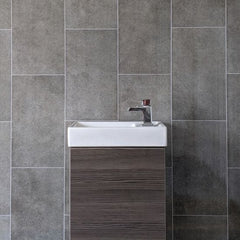 8mm Graphite Grey Tile Effect Wall Panel 2.6M
Regular price

Sale price

£9.96

£16.00

Unit price

per
Description
Specification
products.product.description
Give your bathroom a unique tile effect graphite grey finish with this great PVC panels. This shade is a grey tone with flecks of graphite grey, and it can create a contrast that is soft and neutralised. It's timeless and practical and fits best with those playing it safe with colour but want a unique finish. Installing bathroom wall panels have never been easier with our easy fit shower panels you can achieve the perfect grey wall or grey bathroom design as easy as 1,2,3. 

EASY TO INSTALL

The installation is quick and easy due to the tongue and groove system that allows the board to slot with one another neatly and quickly. You can easily cut it using a knife (Stanley knife) and fit it into the bathroom walls using nails, screws, silicone sealant and adhesive. So there's no need for grout, and with just simple steps, you can do it yourself.

When installing you can trim and cut your panels to fit in your designed space, whether you want them placed within your shower cubicle, on top of existing ceramic tiles or as a waterproof finish over your whole bathroom area, our grey graphite tiles will fit your needs.

EASY UPKEEP

These PVC panels are easy to clean: just a little wipe with soap, and you're good to go. It only requires a little upkeep, so if you're busy and have little to no time for bathroom cleaning, then it's the perfect choice. 

Not to mention our tile effect panels won't require the same upkeep and regularly maintenance as natural stone or authentic tiles, when you choose to install tile effect wall panels you are avoiding the hassle of grout and the continuous work of mould control. 

WATERPROOF

These PVC panels are 100% waterproof. Thus, you'll never have to worry about the moist and the growth of moulds and mildews.

Our tile effect bathroom wall panels can create the perfect water resistant space for your entire family, each one of our wide range of bathroom panels when installed correctly will keep water damages and mould at bay, whilst still providing a professional finish to your bathroom.

DURABLE AND COST-EFFECTIVE

Our wall panels are durable and cost-effective. It can be yours at a lower cost than real tiles so that you can save money and time due to its quick maintenance and installation process. There's a wide variety of choices that you can choose from, so you can find the panel that complements with the tone of your bathroom.

Whether you're looking for dark greys, light greys or any range of colours to fit with your new bathroom products and personal style, our affordable alternative to tiles will create your dream bathroom at much less of a cost.

CAN BE INSTALLED ON TOP OF TILES

Existing traditional tiles are not a problem at all! You can install this PVC cladding above the tiles and achieve an excellent finish without any hassle.

It best fits with the wall panel trims and bathroom mouldings designed to keep the waters out and achieve an immaculate and personalised finish on your comfort space. 

So if you want a conservative yet sophisticated bathroom wall panels at a reasonable price, it might fit you.

Additional features: 
Thickness: 8mm
Width: 250mm x 2600mm length
Colours: Grey gloss
Material: PVC
Suitable for: Bathroom and kitchen walls
Light and easy to install
Colour: Graphite Grey
Range: Tile Effect Bathroom Wall Panel
Cost-Effective
Heat Insulation
Durability
Simple Upkeep
Class 1 Fire rating
Tongue and Groove Technology
Recommended to install with Easy Panels Cladding Adhesive
Spruce up your bathroom with this unique

graphite grey
finish now!
Specification
SKU: 6130
Dimensions: 8 x 250 x 2600 (mm)
Material: High-grade PVC
Colour: Grey
Finish: Gloss
Range: Stone Collection / Tile Collection
Surface Texture: None / Smooth
Structure: Hollow cellular core
Joint: Tongue and Groove
Installation: Wall
Waterproof: Yes
Fire Rating: Class 1
Price Unit: Priced per panel
Pack Size: Pack of 4
Weight: 1.8 kg
Additional Info: This product is intended for internal use only