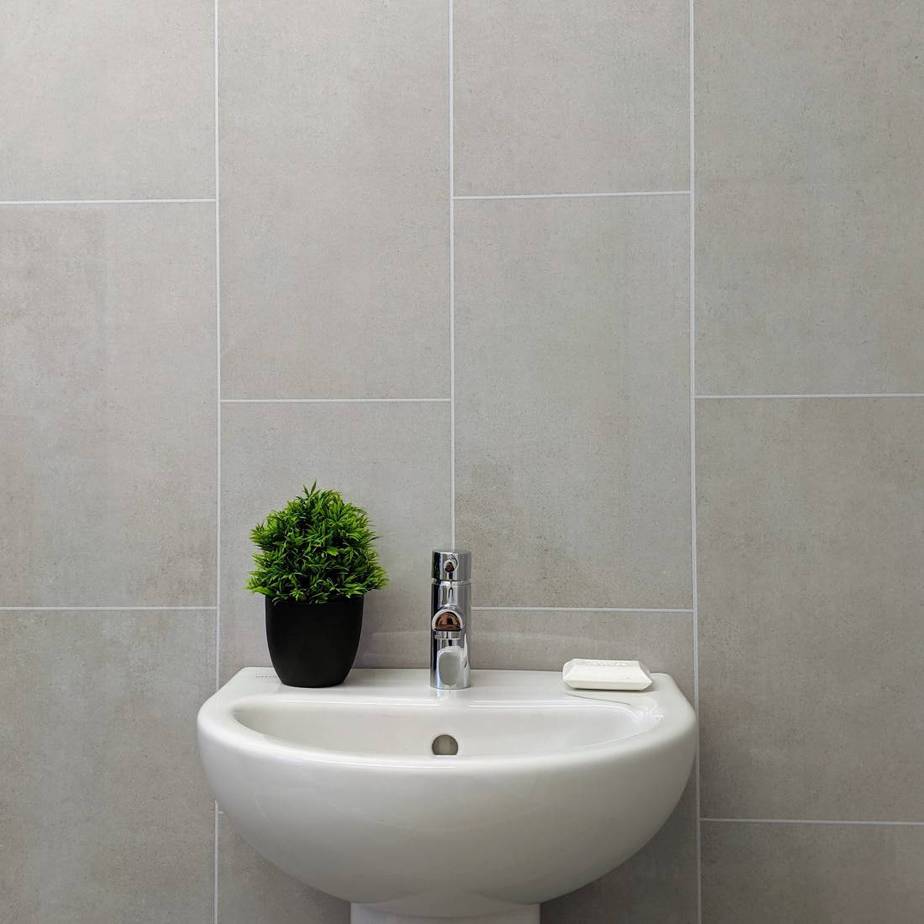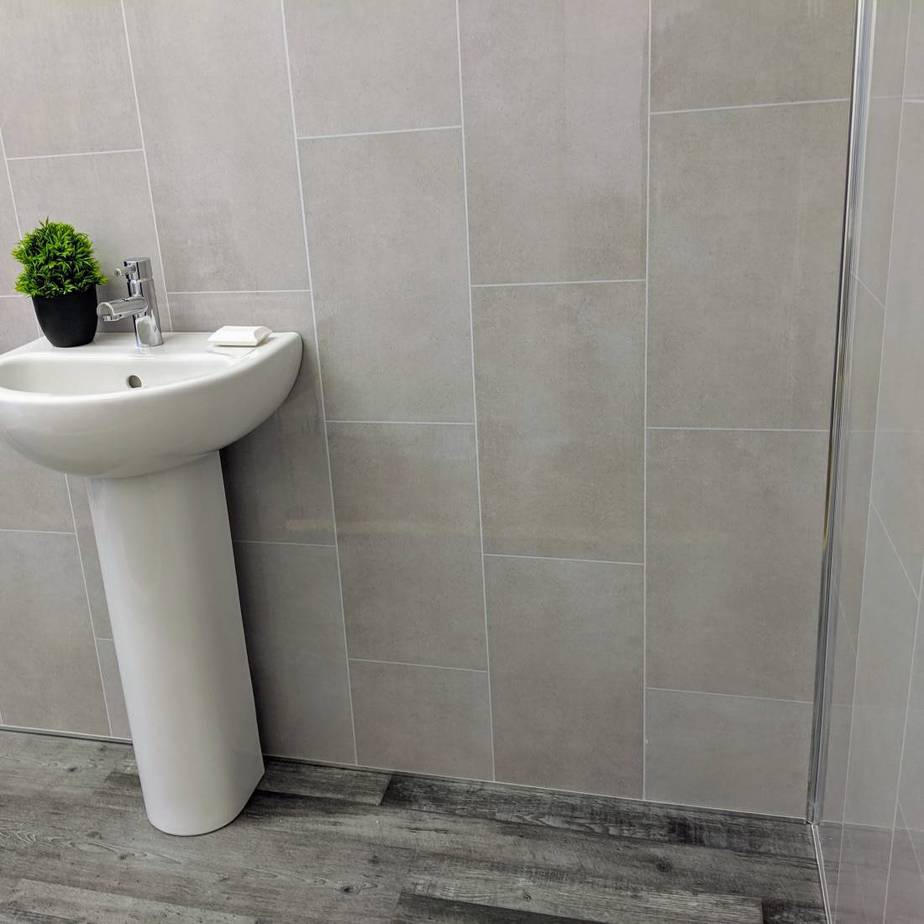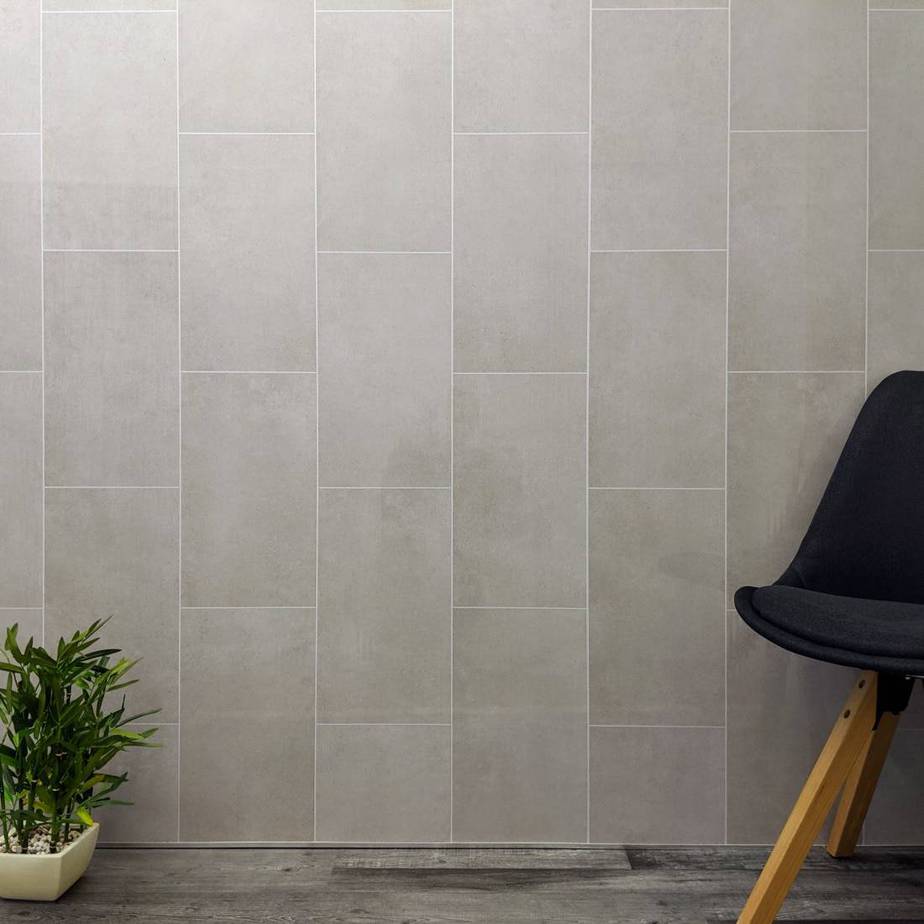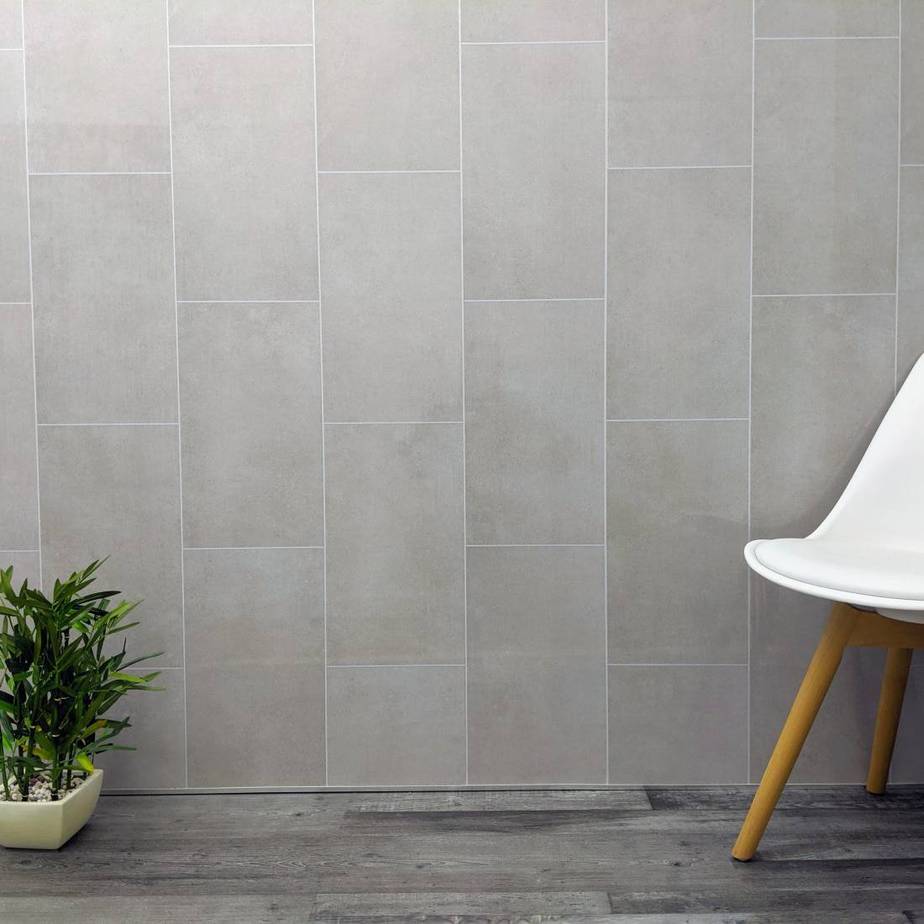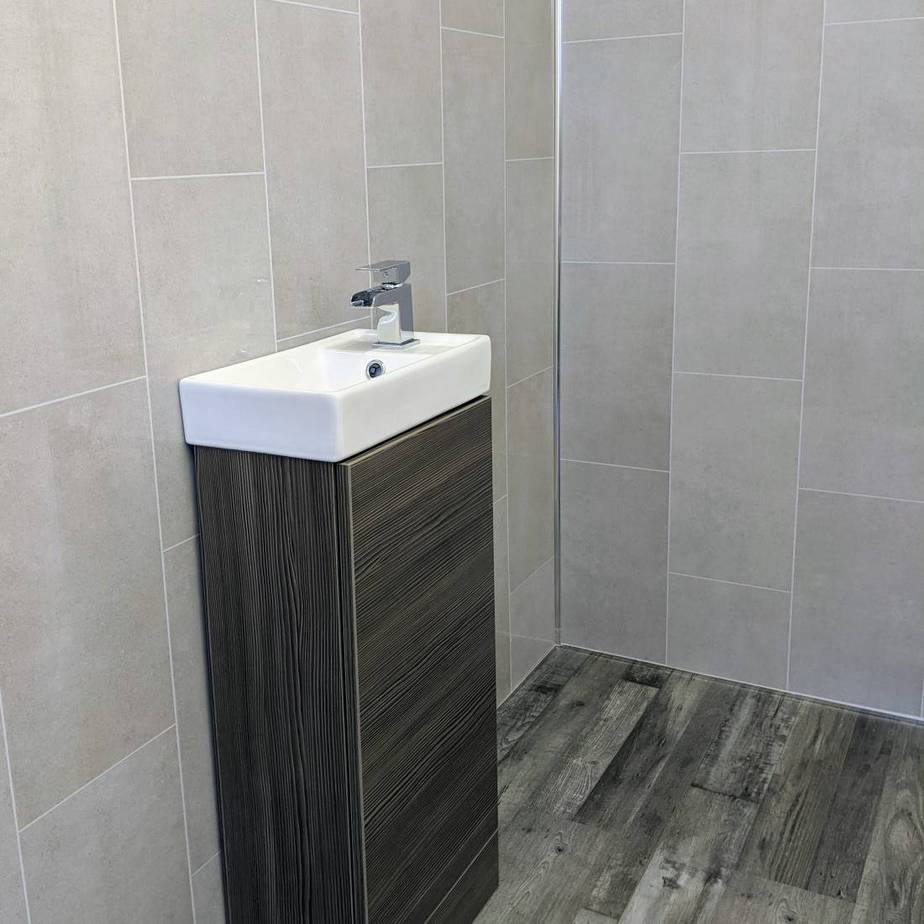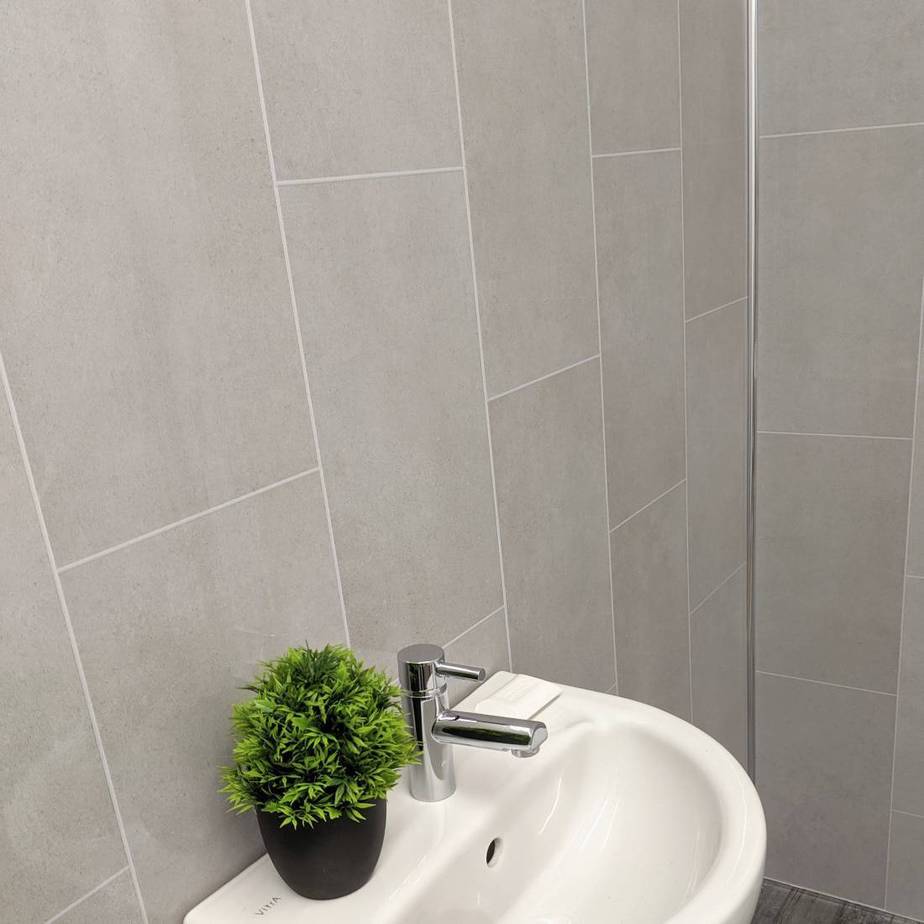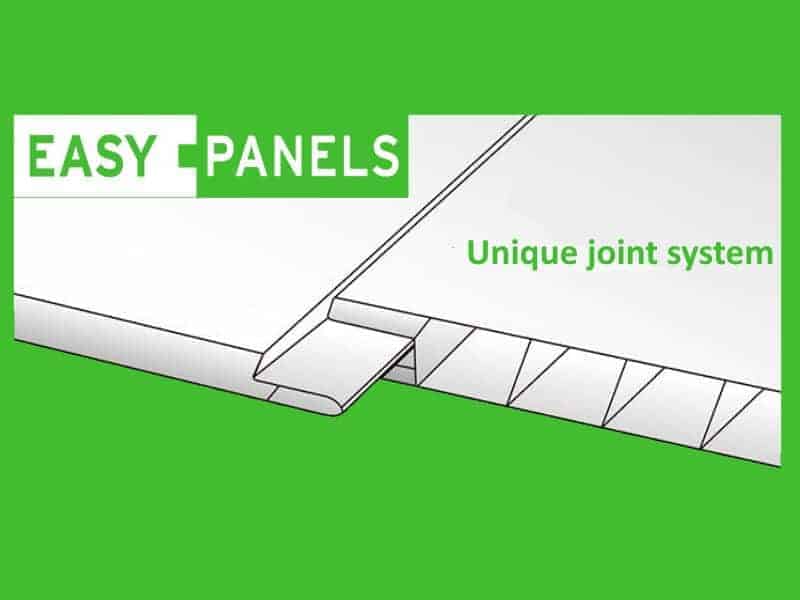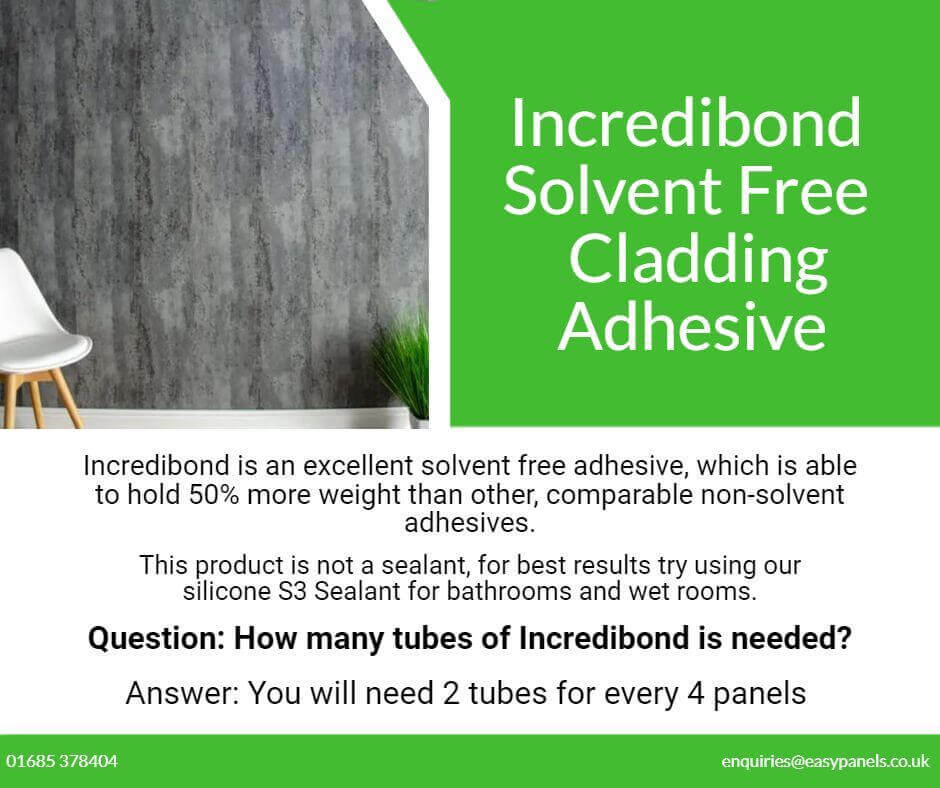 8mm Klasic Grey Tile Effect Bathroom Wall Panel 2.6M
Note: Our panels are priced individually but sold in packs of 4. Please add to your basket in multiples of 4 to proceed.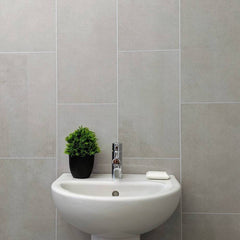 8mm Klasic Grey Tile Effect Bathroom Wall Panel 2.6M
Regular price

Sale price

£9.96

£16.60

Unit price

per
Description
Specification
products.product.description
Our Classic grey tile effect bathroom panel has been designed for modern and industrial bathrooms, as well as a versatile option in both residential and commercial interior design. It offers a clean and natural finish that provides a gorgeous effect on any room or wall. The panel is easy to fit and can be resized to meet your need. However, to add a natural tile look, each board showcases a range of sleek grey tiles that are aligned next to each other beautifully.
Additionally, our classic grey tile bathroom wall panels can be used to cover your entire space, a feature wall or a shower enclosure - giving you complete creative control of renovation. So, you can make a decision based on your specific requirements.  Whether you choose to use these beautiful alternative to tiles as a main component of your bathroom or to add that extra touch of design flair. 
SIMPLE INSTALLATION
Our wall panels are easy to install and DIY-friendly. It doesn't require cement or grout. All you need for the fitting is a cutting tool(floorboard saw) and silicone adhesive. Therefore, you don't have to deal with a mess, and you can save more time and money. Moreover, the tile effect wall panels can be easily attached to your existing wall tiles or surface. But if you want a more uniform structure before installing the panels, put some cladding strips on the tile or other surfaces first. It'll help you achieve a professional finish without removing the existing wall covering, giving off the complete aesthetic of ceramic tiles, without the mess.
WATERPROOF & DURABLE
The classic grey wall panel offers a 100% water-resistant feature when installed correctly. With the correct installation and a little upkeep, you can maintain its beauty and enjoy your room's aesthetic. Each of our bathroom wall panels and shower panels provide a safe waterproof finish, whether you choose to use them in your shower cubicle, or on each of your bathroom walls you can be sure our wide range of various styles will protect your bathroom from water damages. 
HEAT INSULATION
Aside from its waterproof feature, it also provides a layer of soundproofing and insulation to your home. It is made possible by its hollow shafts that prevent the heat from escaping the area, this is a feature that traditional tiles often fail to provide, once again giving you peace of mind that the perfect alternative to real tiles are our wide range of waterproof wall panels. 
PREMIUM FINISH
This gorgeous wall panel provides a premium finish at a fraction of cost. It has reliable quality, perfect for sprucing up your wet room walls, and if our Klassic light grey tile effect panels are not quite the right look for you, why not view our huge range of other effect wall panels, our large and extensive range include mosaic designs, tile designs and even faux brick effects. 
Each of our products require minimal cleaning and encourage our customers to wash with warm soapy water for best results, proving to be cost effective in long term maintenance, unlike the price of tiling. 
We advise that you measure your bathroom and calculate the number of panels you need to cover the entire space.
Additional features: 
Height: 2600mm

Width: 250mm

Thickness: 8mm

Weight: 1.755 kg

Colour: Classic Grey

Material: PVC

Heat Insulation

Class 1 Fire rating

Tongue and Groove Technology

Recommended to install with 

Easy Panels Adhesive
Get this Classic Grey Wall Panel and spruce up your bathroom today!
Specification
SKU: 6004
Dimensions: 8 x 250 x 2600 (mm)
Material: High-grade PVC
Colour: Grey
Finish: Gloss
Range: Tile Collection
Surface Texture: None / Smooth
Structure: Hollow cellular core
Joint: Tongue and Groove
Installation: Wall
Waterproof: Yes
Fire Rating: Class 1
Price Unit: Priced per panel
Pack Size: Pack of 4
Weight: 1.8 kg
Additional Info: This product is intended for internal use only