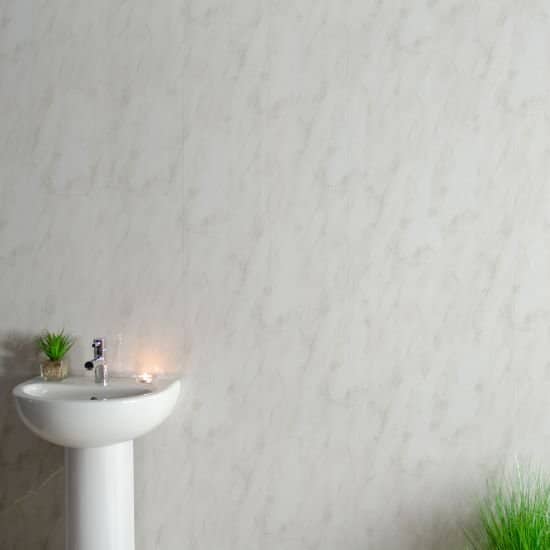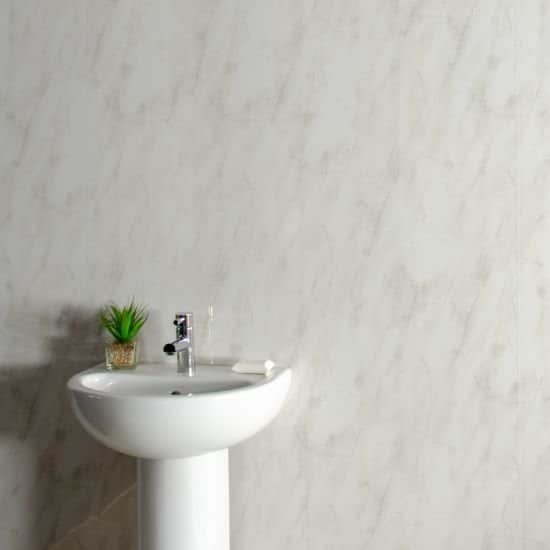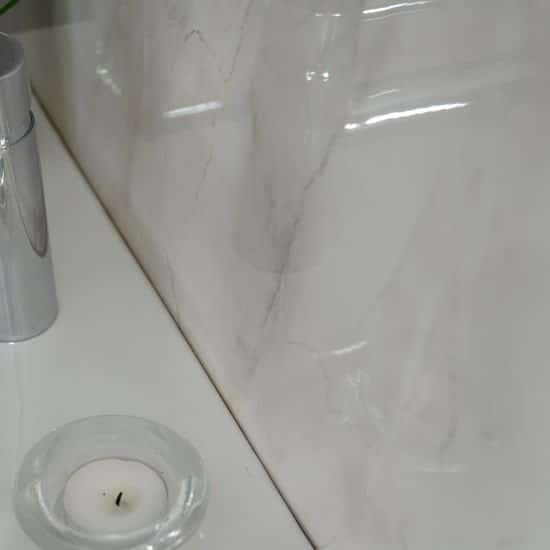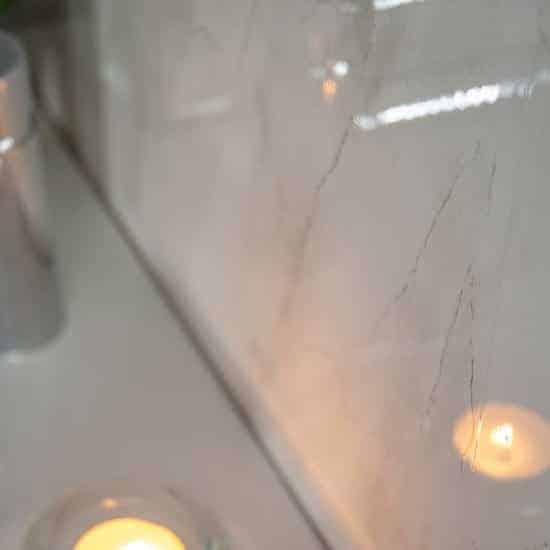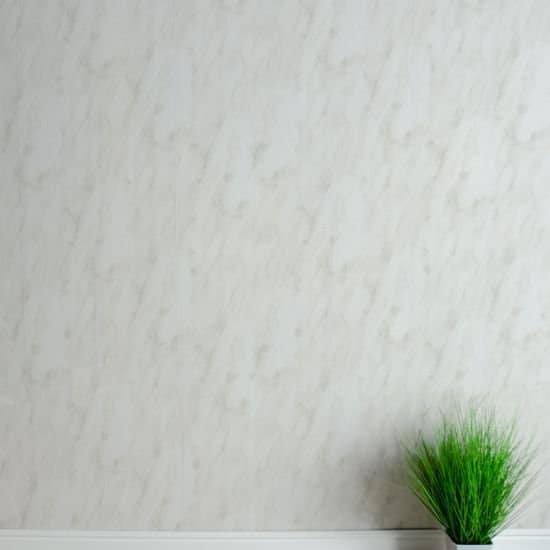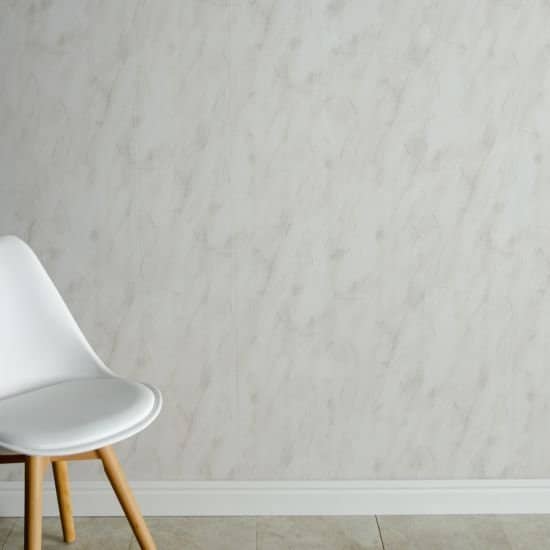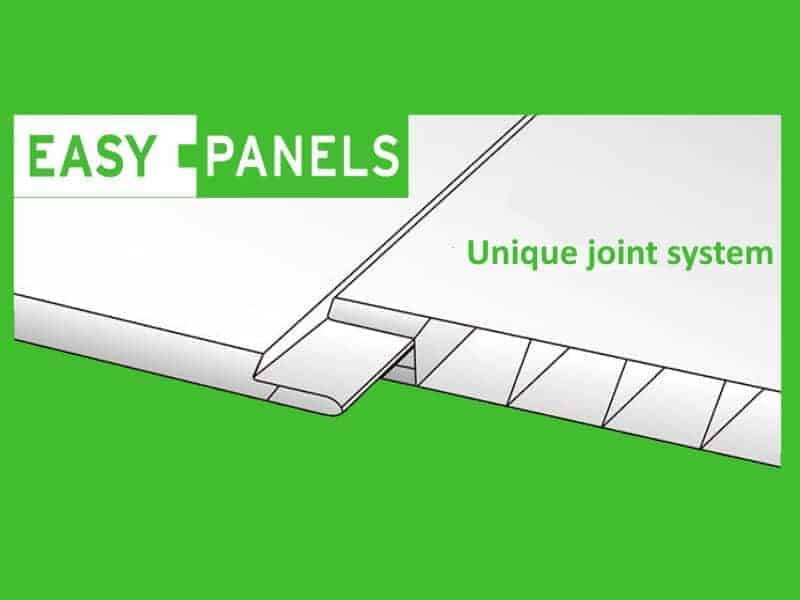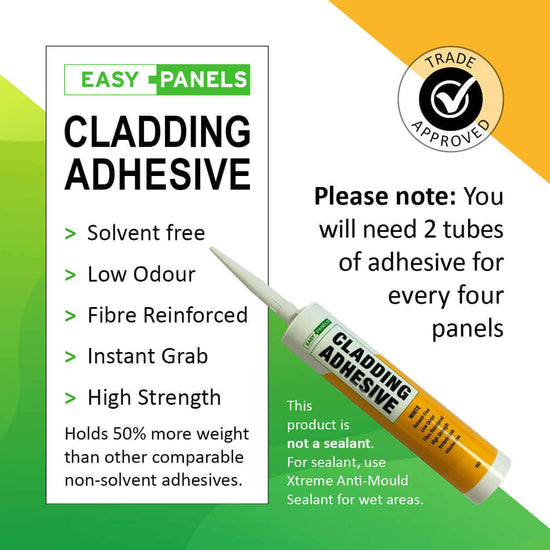 8mm Lightning Marble Wall Panel 2.6M
Note: Our panels are priced individually but sold in packs of 4. Please add to your basket in multiples of 4 to proceed.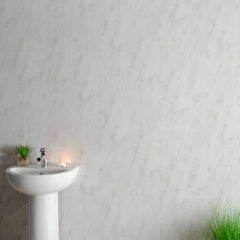 8mm Lightning Marble Wall Panel 2.6M
Regular price

Sale price

£7.18

£12.50

Unit price

per
Description
Specification
products.product.description
Our Lightning Marble wall panel is ideal for adding a hint of glamour to any wet room space. You can use them in your shower, bathroom wall or even ceiling to create a chic and stylish look. It has light-reflecting properties which can make your tiny space appear bigger and brighter. It also provides a premium light marble finish at a fraction of cost.
Marble panels are the future of modern bathrooms, you can create a contemporary bathroom look with waterproof shower wall panels. The perfect alternative to tiles includes our marble tile effect panels, which can be easily installed to shower cubicle sections, or freestanding bath areas. 
Our
bathroom wall panels
are known for their wide range of choices when it comes to style and design, no matter whether you have blue walls, white tile walls or any other old or outdated bathroom design you can be guaranteed to find the perfect piece to modernise your home.
WATERPROOF
Lightning Marble wall panels are light and functional, which makes them extremely durable. Due to its PVC construction, it is 
100% waterproof,
 making them perfect for family bathrooms where surfaces are frequently wet. 
With waterproof finish in your home you won't have to worry about slip flooring, or how to clean your panels, as a quick wipe down of the surface area will leave your bathroom panels brand new every time. 
SIMPLE INSTALLATION
Wall panels are DIY-friendly. With just a cutting tool, adhesive and screws, you can already renovate your bathroom. You can also add some panel trim to complete your bathroom's look and seal the edges. You may check out our
 DIY guides 
and our 
panel trims
 for more information.
We know that undergoing a bathroom renovation can often be draining, whether you're looking for a minimalist bathroom design, or for the latest and greatest marble bathroom ideas, your bathroom space can be transformed with our natural stone effect panels or any others from our extensive range to become your dream bathroom.
COST-EFFECTIVE
Our wall panels offer the perfect alternative to more pricey wall coverings such as ceramic tiles. So, you can get that same premium showroom look at a lower cost with these unique marble panels. Without grout, you can install it with our 
tongue and groove
 system that provides a more polished finish. With an easy installation
process and simple upkeep, investing in panels for your bathroom is very cost-effective.
Unlike real marble countertops and flooring, marble tiles are the perfect balance within style and price, making them an excellent choice for bathrooms.
HEAT INSULATION & SOUNDPROOFING
One of the benefits of using our Lightning Marble wall panel is the added layer of soundproofing and insulation that it adds to your room. It is made possible by its hollow shafts which help to reduce noise that enters the room and slow down the process of heat conduction and prevent the heat from rising and escaping to other areas. 
MAINTENANCE
Since it is grout-free, there's no ground for mould build-up in your walls, which simplifies the cleaning process. It doesn't need specific cleaning materials; a wiping with wet cloth and soap can get the cleaning done in a fraction of time. 
With its aesthetics and remarkable quality, this marble panel is indeed an excellent cladding option at a cheaper cost.
Features at a Glance:
Height: 2600mm

Width: 250mm

Thickness: 8mm

Material: PVC

Heat Insulation

Soundproof

100% waterproof

Class 1 fire rating

Finish: Grey/White Marble Gloss

Recommended to install with 

Easy Panels Adhesive
So, upgrade your bathroom today with our Lightning Marble Wall Panel!
Specification
SKU: 8080
Dimensions: 8 x 250 x 2600 (mm)
Material: High-grade PVC
Colour: Light grey / Off-white
Finish: Gloss
Range: Marble Collection
Surface Texture: None / Smooth
Structure: Hollow cellular core
Joint: Tongue and Groove
Installation: Wall
Waterproof: Yes
Fire Rating: Class 1
Price Unit: Priced per panel
Pack Size: Pack of 4
Weight: 1.755 kg
Additional Info: This product is intended for internal use only