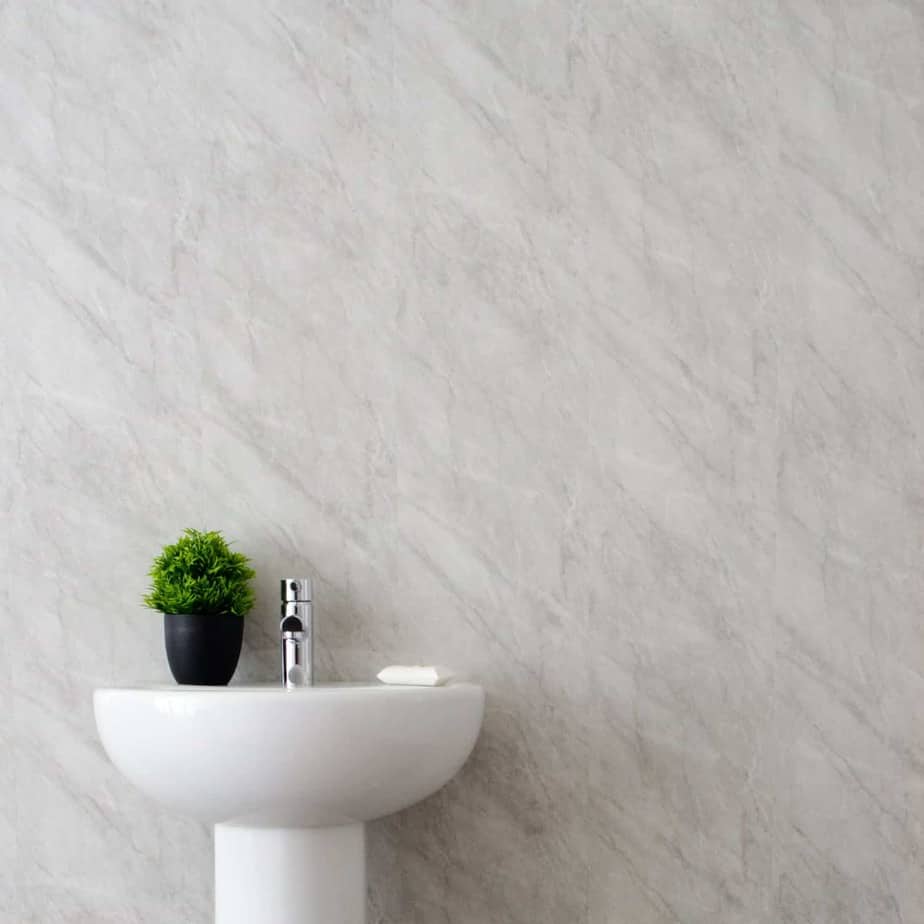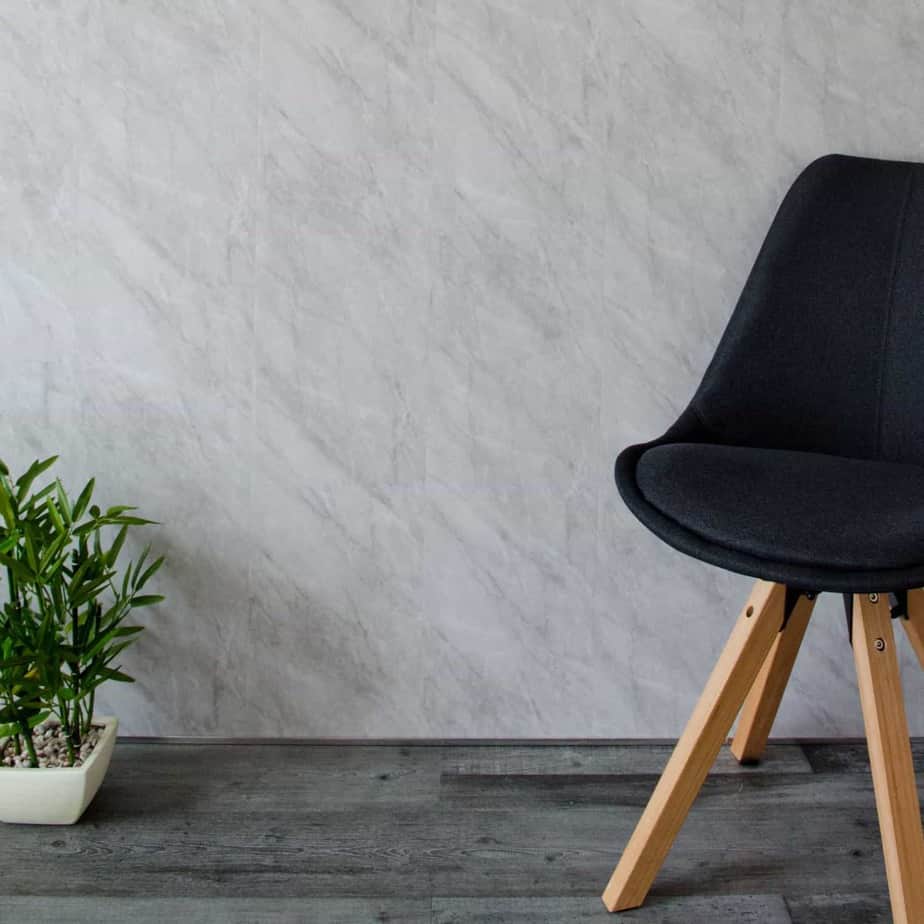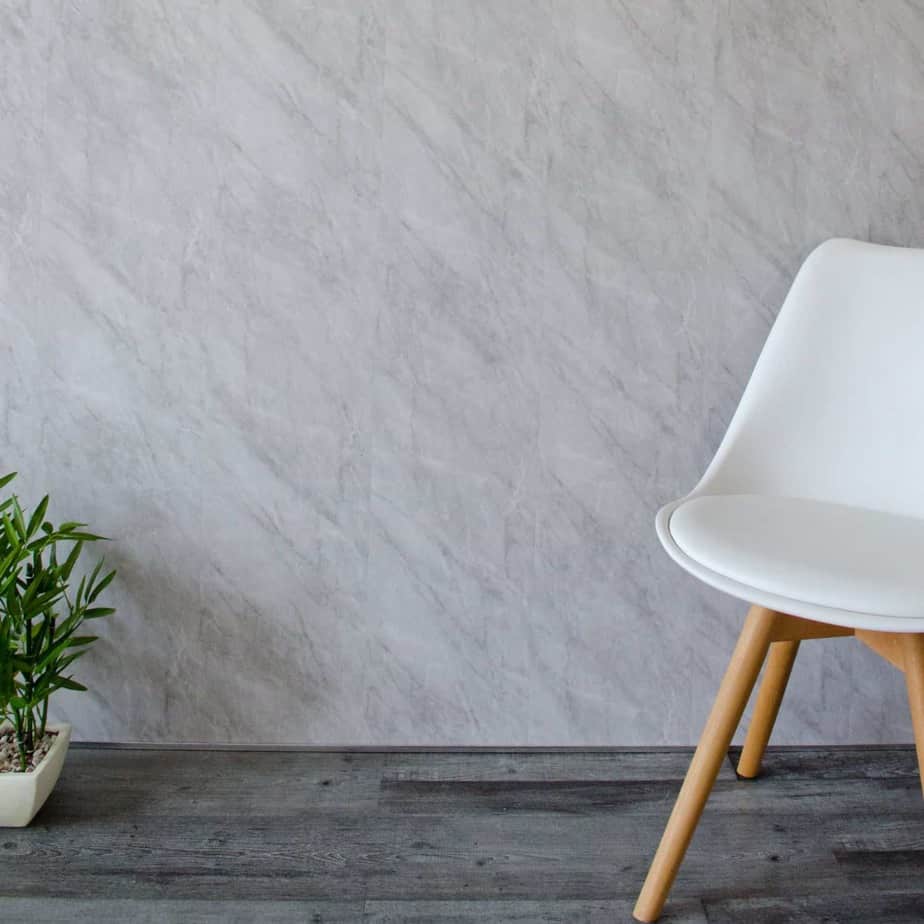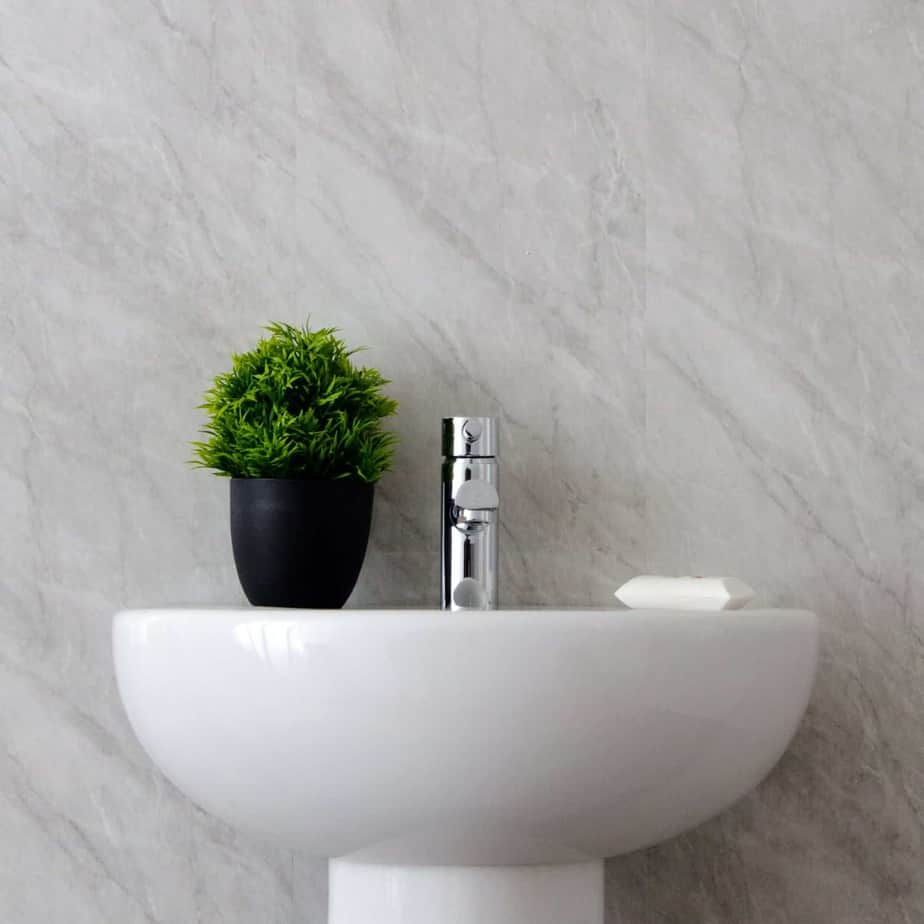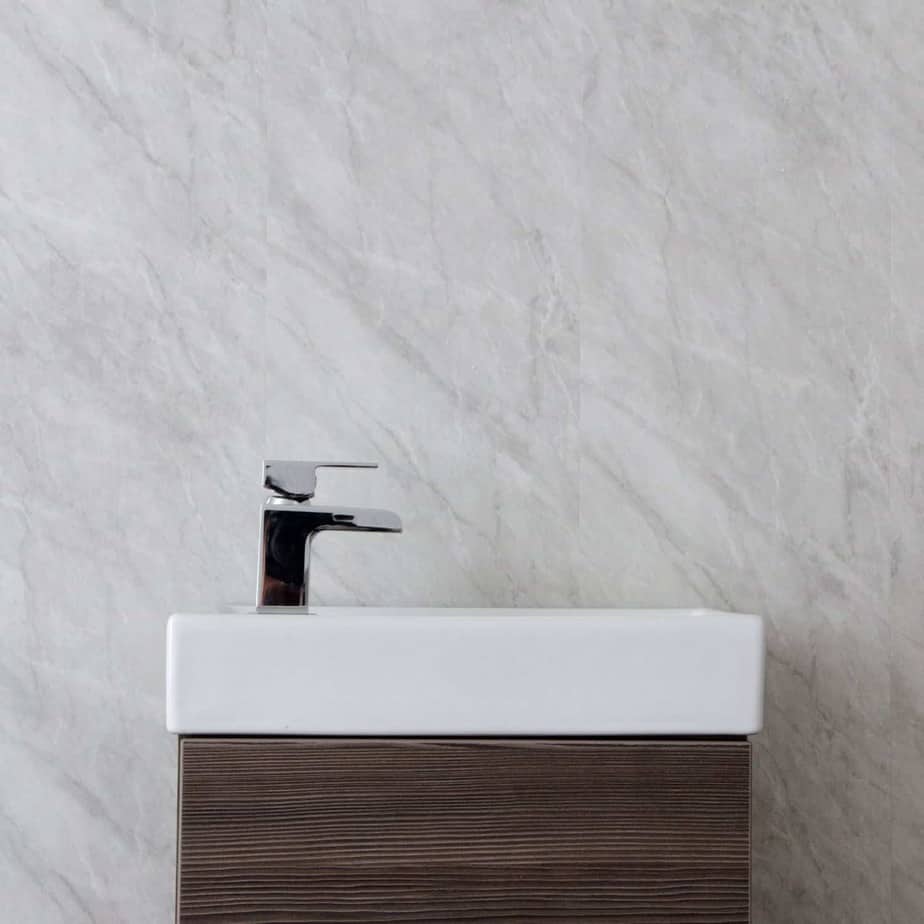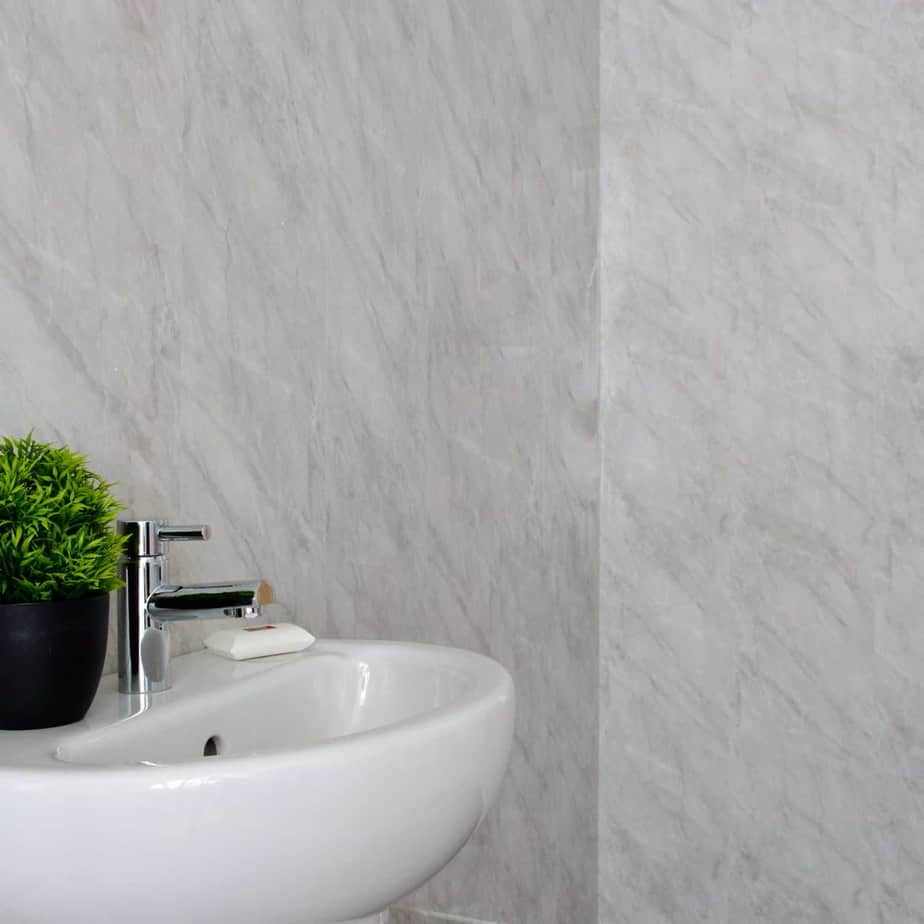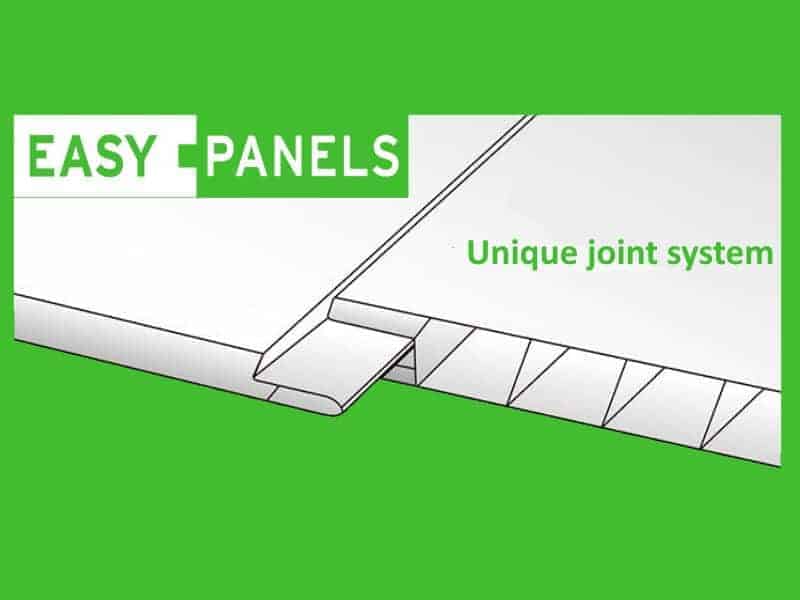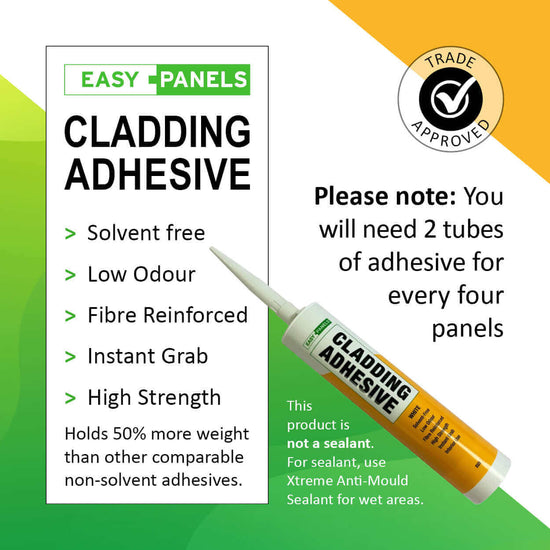 8mm Storm Grey Marble Bathroom Wall Panel 2.6M
Note: Our panels are priced individually but sold in packs of 4. Please add to your basket in multiples of 4 to proceed.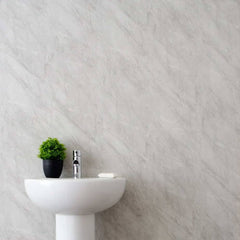 8mm Storm Grey Marble Bathroom Wall Panel 2.6M
Regular price

Sale price

£7.18

£12.50

Unit price

per
Description
Specification
products.product.description
Our Storm Grey marble wall panel is simple yet refined, giving an elegant touch to bathroom wall panels. It produces a soft yet striking pattern similar to the ancient Carrara marble which creates a subtle and distinctive finish. It is an excellent alternative to tiles that comes with a cheaper price tag and finished product, not to mention the other endless positivises that come alongside these beautiful waterproof finish shower panel and bathroom panels. 
RELIABLE QUALITY
Our wall panels are of top quality, with a wide range of natural stones and marble designs that showcase the beauty of tile effect bathroom wall panels. We are confident in it because of its waterproofing system that prevents water from penetrating the surface. This feature also helps to inhibit moulds and mildews from building up in the surface. Creating your dream bathroom, with the relevant safety precautions, without the added expenses of marble tiles, as it's common knowledge that most calacatta marble and marble tiles are extremely expensive and often difficult to repair if broken,
INSTALLATION
Storm Grey wall panel has a specialised 
tongue and groove system
, which makes the installation effortless because it helps the boards to slot together seamlessly without a fuss. All you need to have is a cutting tool like Stanley knife or floorboard saw, panel trim, adhesives and nails or screw and you can now do the fitting. If you have existing tiles, no need to remove it because you can install these panels on top of tiles or any other flat surface. With its easy installation process, it makes an ideal DIY renovation project. By taking our simple installation guides, we know you can do it yourself!
USAGE
Storm Grey marble wall panel is very versatile since you can use it in any wet room wall or even in your ceiling. Just custom cut it and fix it anywhere you see fit. 
Not to mention the beauty of using grey in classic bathrooms means you can pair your wall panels with any grey cabinets, beige floors or minimalist bathroom designs. 
Our easy to install flooring collections would also pair nicely with our marble professional finish wall panel sheets. 
So whether you choose to create your perfect matt white bathroom with a feature storm grey marble effect panel walls, or create an entire durable surface from our special marble effect wall panels are the right choice for you!
COST-EFFECTIVITY
Our wall panels always give a premium polished look at a fraction of cost. It's useful in covering walls without spending much time and money. It also requires less time for fitting and fewer installation materials. Thus, getting your ideal bathroom renovation is much achievable. 
WATERPROOFING
Wall panels made from PVC are generally waterproof and mould-resistant. It's grout-free and hygienic. Maintenance is a breeze with this product since it requires no specific cleaning materials; a wet cloth and soap can do the job. 
HEAT INSULATION
Aside from its waterproofing feature, there's an additional benefit of using this wall panel. It provides an added layer of insulation through its hollow shafts(8 mm in thickness) that helps to decelerate the heat conduction process and prevents the heat from rising and escaping to other areas. 
Features at a Glance:
Height: 2600mm

Width: 250mm

Thickness: 8mm

Material: PVC

100% Waterproof

Soundproof

Heat Insulation

Class 1 fire rating

Finish: Grey Marble Effect

Recommended to install with 

Easy Panels Adhesive
Grab your Storm Grey wall panels and start your dream renovation today!
Specification
SKU: 1402
Dimensions: 8 x 250 x 2600 (mm)
Material: High-grade PVC
Colour: Grey
Finish: Gloss
Range: Marble Collection
Surface Texture: None / Smooth
Structure: Hollow cellular core
Joint: Tongue and Groove
Installation: Wall
Waterproof: Yes
Fire Rating: Class 1
Price Unit: Priced per panel
Pack Size: Pack of 4
Weight: 1.8 kg
Additional Info: This product is intended for internal use only