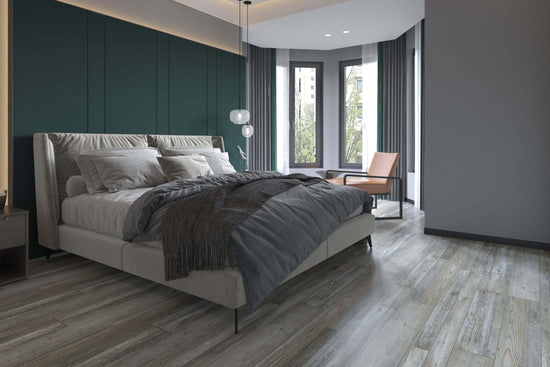 Napoli Vinyl Click Flooring 1.75m2 per pack of 8
Note: The unit price includes 8 panels ( each 1220mm x 180mm), 5mm thick with underlay attached. 100% waterproof.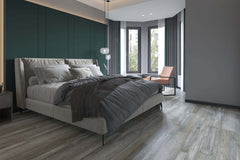 Napoli Vinyl Click Flooring 1.75m2 per pack of 8
Regular price

Sale price

£45.00

£80.00

Unit price

per
Description
Specification
products.product.description
Napoli 5mm Vinyl SPC Click Flooring
Our Napoli SPC click flooring is great paired with our marble and sparkle wall panels, get the finished look for your home renovation with our stunning flooring range.
The Napoli click vinyl flooring is the ideal hit of European influence for your home. These unique floor panels feature a stunning combination of light brown and grey that bring an earthy feeling to your space. If you love bedroom aesthetics such as the industrial bedroom, the grey & yellow bedrooms and other popular aesthetics featuring bold colours, the Napoli flooring is the ideal finishing touch to set your space.
Our SPC core flooring features a ground breaking click and lock system. Each panel has a tongue and groove lip that clicks and locks into place with the adjoining flooring. This means no need for any adhesives or an extensive tool kit, and no need for years of experience in DIY. Installing flooring has never been easier, simply lay your flooring down and click and lock it one strip at a time.
The Napoli's no-slip feature means once you've locked your flooring together there's no risk of them moving or losing their hold. Renovating your home or commercial space has never been easier!
Features: 
Water resistant
Impact proof
Versatile
Foam underlay feature
Cost Effective
Forget about grout and long installations, SPC click flooring saves you time and money! Whether you're renovating your bathroom or looking to upgrade and modernise your old flooring; Napoli vinyl flooring could be the perfect solution for you. Its unique click and lock system makes it completely water resistant  meaning it protects your homes foundations from leaks.
Once their down, their down! The unique SPC click flooring has a non-slip function meaning you don't have to compromise on price or quality. The LVT foam underlay feature also provides a secure footing for your flooring without the need for any adhesive. Simply lay your panels, click and lock them into place and you're new flooring is ready to go.
SPC click flooring is a durable and versatile, meaning you can use it throughout your home and even in commercial spaces. Whether for a new bathroom or a new office, the Napoli vinyl flooring is the perfect product to complete your space.
Additional Features: 
Thickness: 5mm
Length: 1220mm
Width: 180mm
Specification
SKU: 1947
Dimensions: 5 x 180 x 1220 (mm)
Pack Size: 8 panels
Weight: 15.0 kg