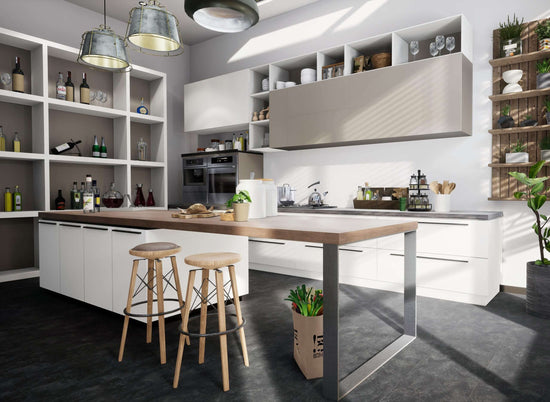 Noir Slate Vinyl Click Flooring 1.5m2 per pack of 8
Note: The unit price includes 8 panels ( each 610mm x 305mm), 5mm thick with underlay attached. 100% waterproof.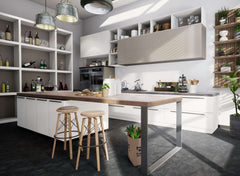 Noir Slate Vinyl Click Flooring 1.5m2 per pack of 8
Regular price

Sale price

£45.00

£80.00

Unit price

per
Description
Specification
products.product.description
Noir Slate 5mm Vinyl SPC Click Flooring
Our Noir Slate flooring is bold addition to any home, include this sleek click flooring to any room for a cost effective alternative to slate tiles.
This product provides the classic look of slate with an affordable and quick installation process. Installing the Noir Slate flooring is easy and will give your home a modern and sleek vibe without the hassle of tiles. You'll be left with a beautiful, durable floor that looks like slate but doesn't break the bank.
No matter the style of your home, our Noir Slate vinyl flooring is sure to complement any interior. It's minimalist and classic design boats of sophistication and can be made the centrepiece of any space, whether you're looking to revamp your bedroom or add a touch of flare to a simple bathroom.
Our click flooring have all the aesthetic features of stone tile without the cost. For a more cost effective approach our panels have minimal upkeep, don't chip and can be easily removed if needed. The Noir Slate floor panel has been designed with a high res image layer, which gives it it's flare as well as a reinforced SPC core that makes the product durable even in environments like a busy bathroom or kitchen.
Forget about time consuming maintenance, simply keep your floor panels dazzling with a quick sweep and wipe with a soft cloth and some warm soapy water to protect the transparent impact resistance layer.
Features: 
SPC Core
LVT foam underlay
Water Resistant
Versatile
Impact Resistant
Visual texture
For a quick and easy installation, simply slot your panels together using the tongue and groove ends of either panel then watch as the panels click and lock into place. To install floor panels throughout your space, repeat this process and within an hour or two your flooring will be good to go. No need for labour costs or extensive tool kits. These panels were built for the DIY-er, easy to use, with great results.
Additional Features: 
Thickness: 5mm
Length: 610mm
Width: 305mm
Specification
SKU: 1141
Dimensions: 5 x 305 x 610 (mm)
Pack Size: 8 panels
Weight: 12.6 kg