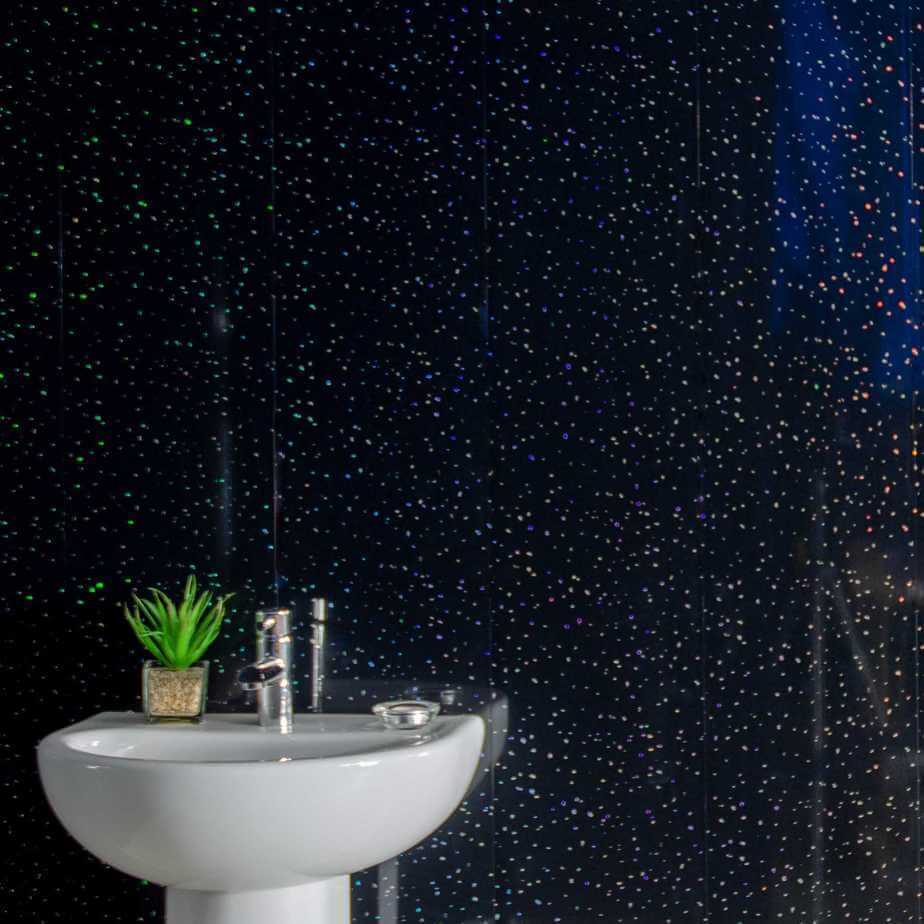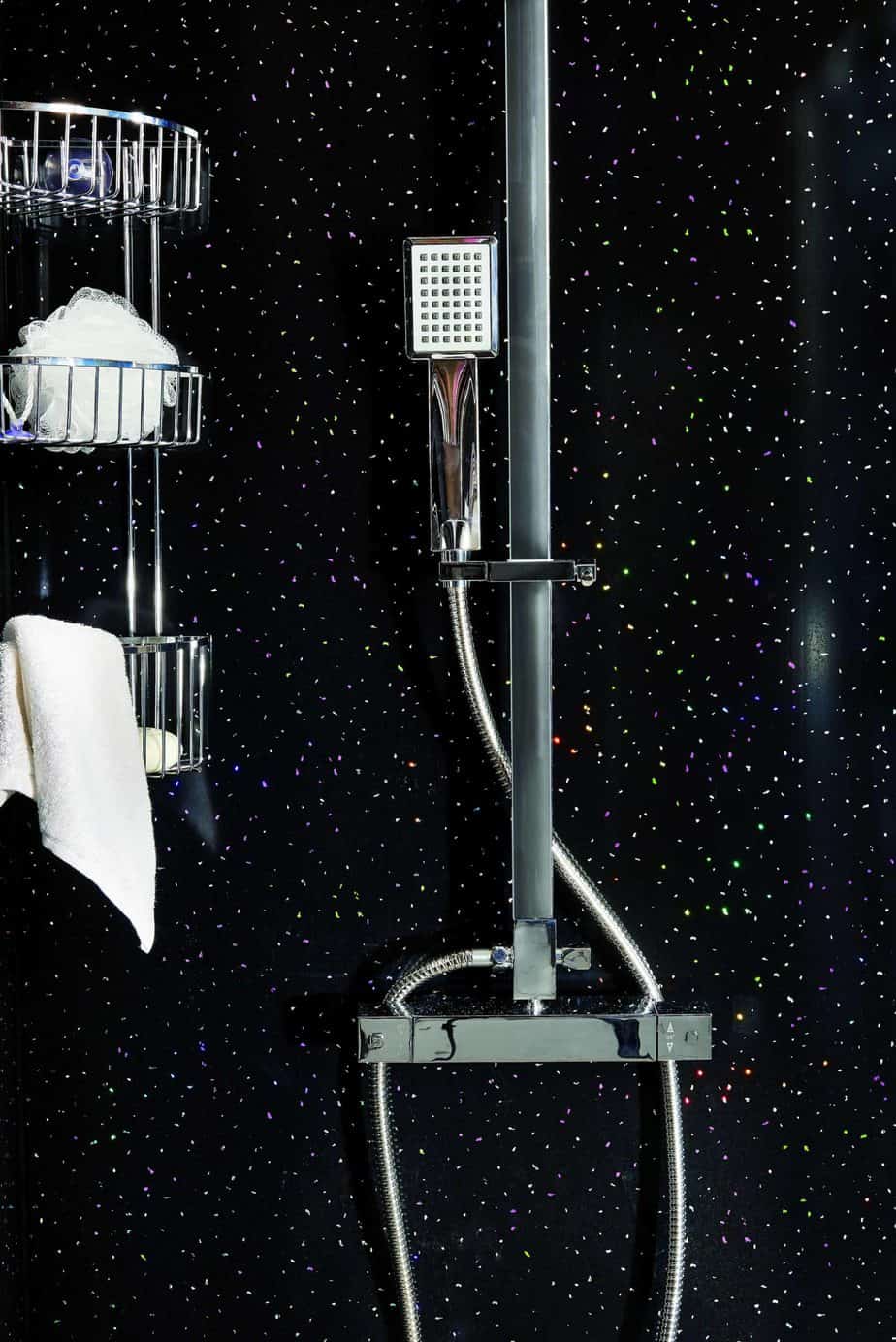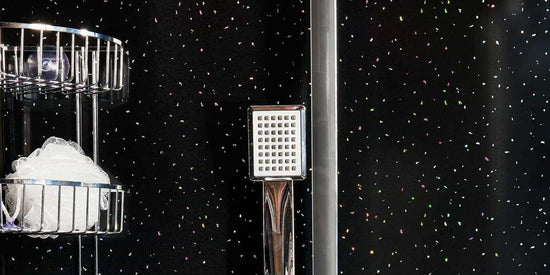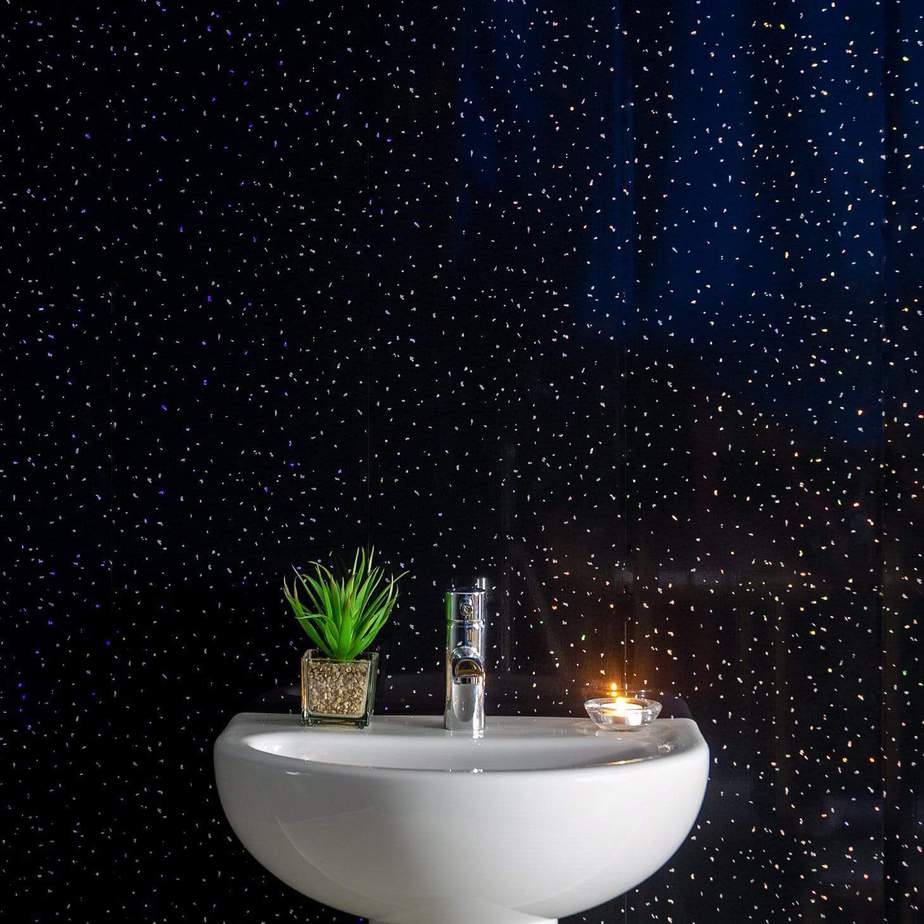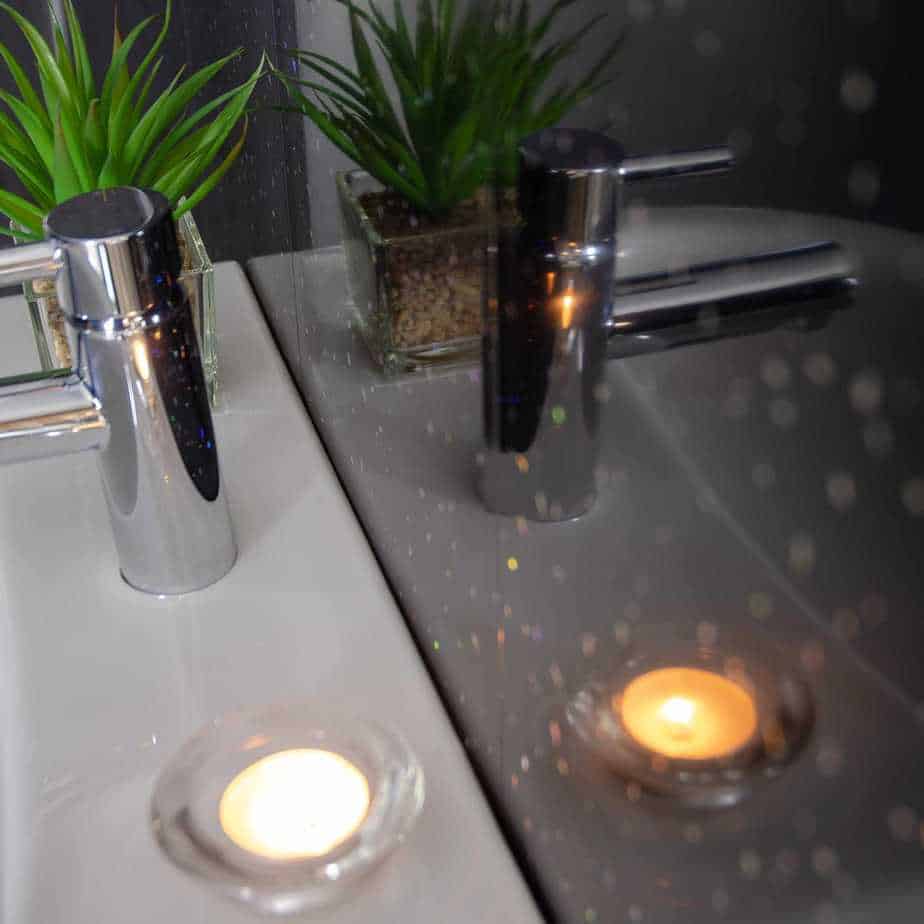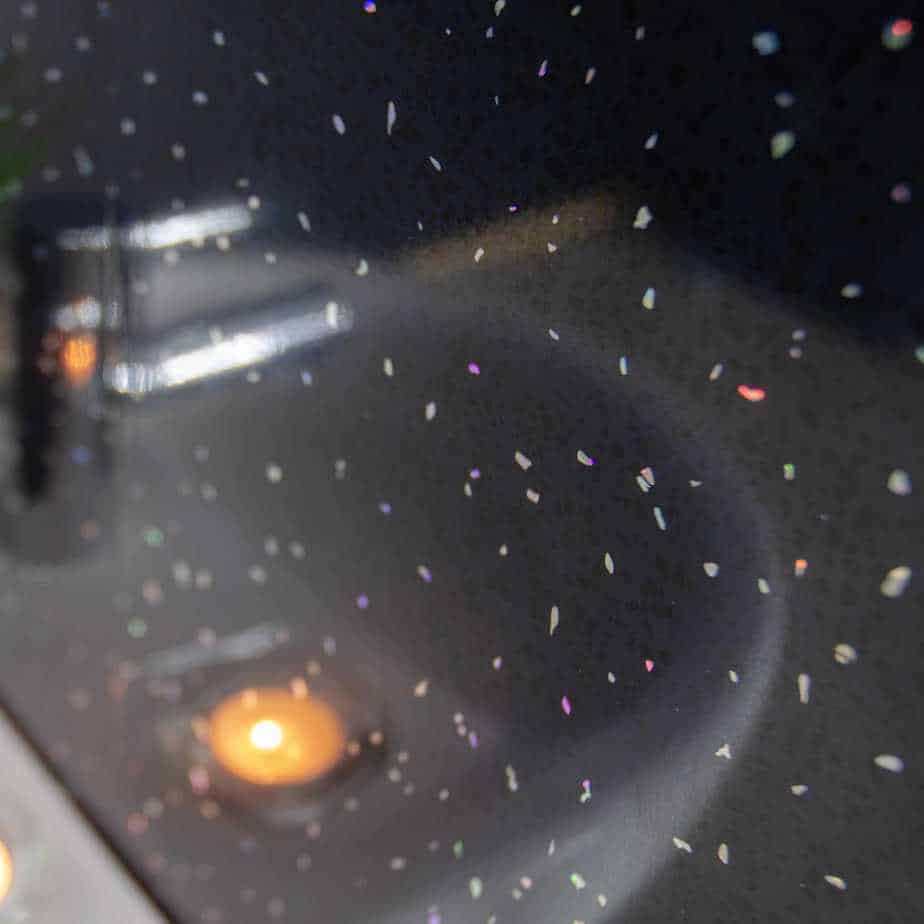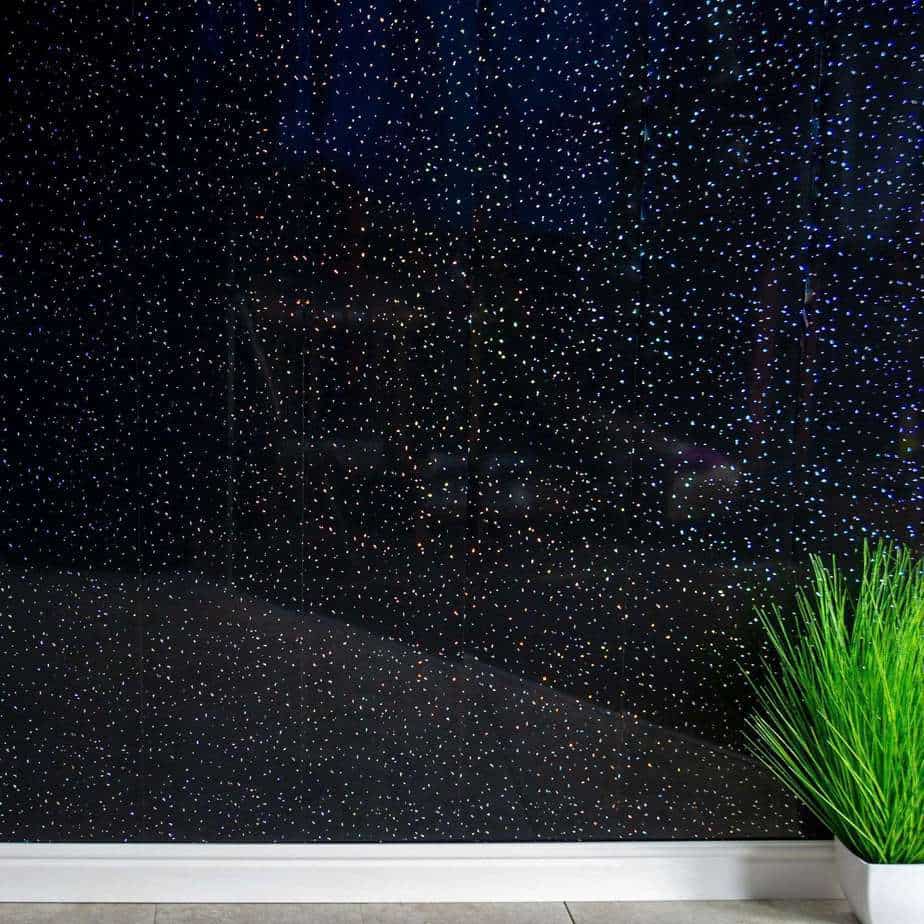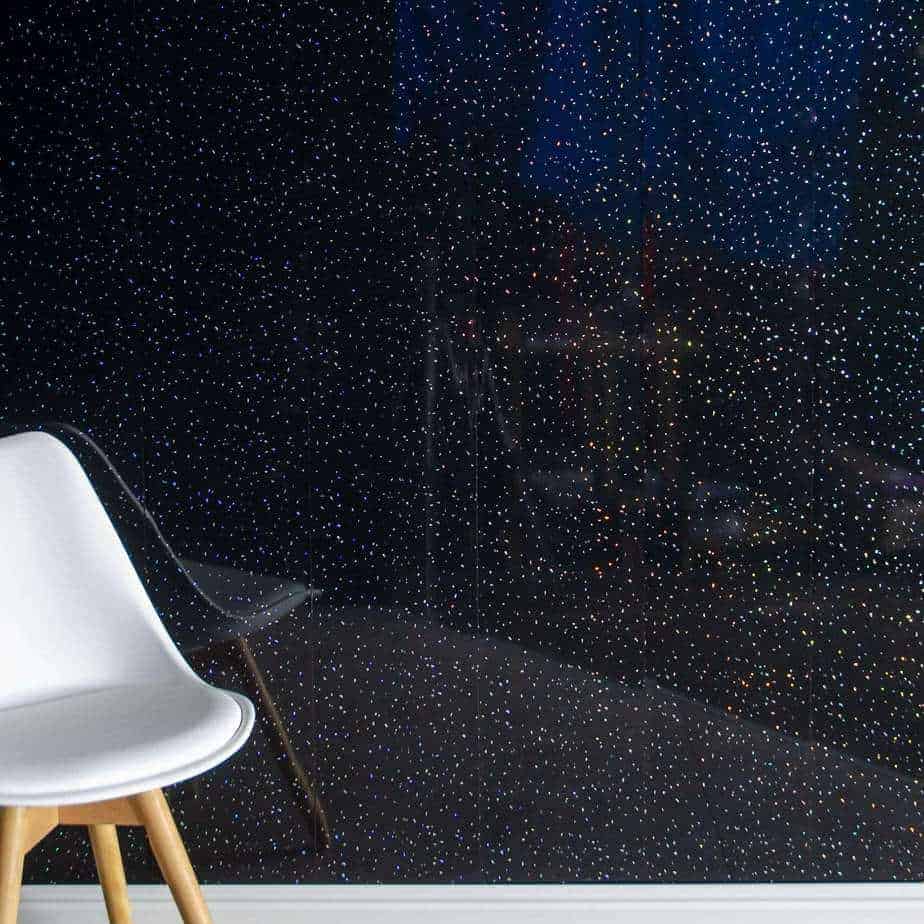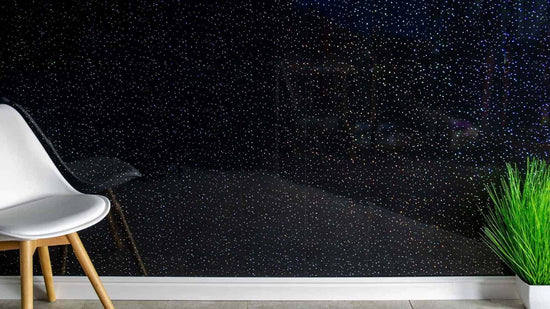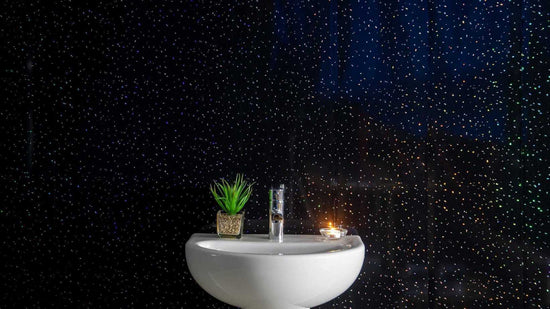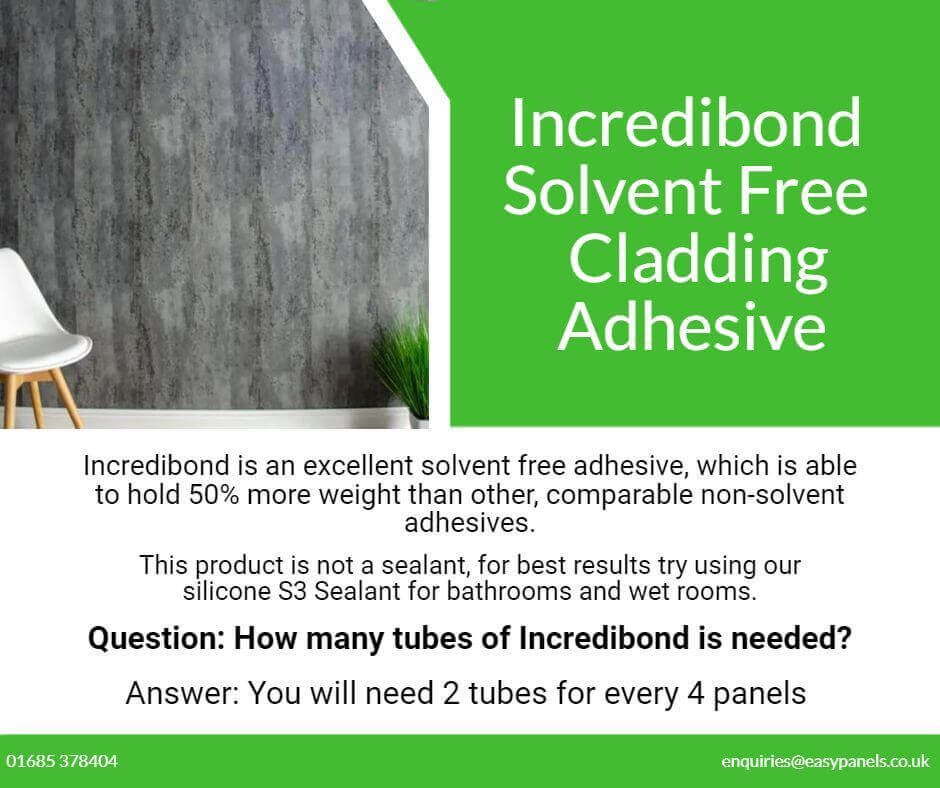 8mm Black Sparkle Bathroom Wall Panel 2.6M
Note: Our panels are priced individually but sold in packs of 4. Please add to your basket in multiples of 4 to proceed.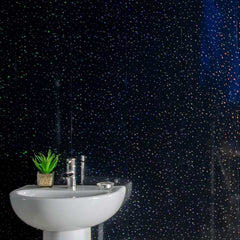 8mm Black Sparkle Bathroom Wall Panel 2.6M
Regular price

Sale price

£7.20

£13.00

Unit price

per
Description
Specification
products.product.description
Black Sparkle Wall Panel enables you to recreate your existing bathroom with its dynamic and luxurious modern design. The glittering specks laid out on black canvas results into an appealing diamond effect. Furthermore, this plastic panel has a glossy finish which helps to reflect some light in the room; thus, it is not as dark as the name black suggests. It can be a striking feature to your home, especially if highlighted by some candle lightings and a little green to enhance the backdrop. 
Bathroom wall panels each have the individual ability to create a completely new room in your home, pairing our latest black sparkle bathroom panels with white walls or other white bathroom accessory items such as shower curtain, soap dish, toilet covers and other smaller items can create a monochromic effect in your bathroom design and draw attention to your latest bathroom renovation, wowing your guests at every angle.
Black Sparkle Wall Panel is 100% 
waterproof 
due to its PVC construction. It is also lightweight, making it easy to handle during the installation. This is also the reason our sparkle shower panels are the perfect alternative to ceramic tiles, as they cost less but provide more. 
SIMPLE INSTALLATION
And speaking of installation, it is 
easy to install
that you can even DIY it without seeking the help of professional fitters. It doesn't require grout or cement, which translates to lower cost, less time for fitting and fewer materials needed. You can also install it on top of tiles, so you don't have to remove your existing tiles. Another feature that makes the installation a lot easier is the tongue-and-groove system that enables the panels to interlock with each other seamlessly, be sure to pair these with the compatible trims for a watertight finish giving your family peace of mind when it comes to protecting your bathroom from the hassle of grout. 
HEAT INSULATION
Our Black Sparkle wall panel is guaranteed to have 
a class 1 fire rating 
which means that it is highly resistant to fire. However, it doesn't mean that you should expose them to naked flames. It also provides additional 
soundproofing 
and 
heat insulation
 to your room. 
SIMPLE UPKEEP
This panel is also 
easy to clean
 and maintain. By wiping it with a wet cloth and soap, you can already restore its look. Additionally, its black colour helps in hiding small stains. Thus, cleaning after long intervals is tolerable if you are the busy type. It is also 
mould-free
 and 
non-porous
, making it more 
hygienic
. 
This glittering panel is certainly cost-effective than most tile cladding options. It provides a premium finish that is common in high-end hotel bathroom walls at a lower cost. You can also add a Chrome coloured trim on the edges to achieve a complete look.
Here's a look to its additional features: 
So if you're looking for a creative wall design that stands out, this panel is perfect for you. 
Specification
SKU: 1508
Dimensions: 8 x 250 x 2600 (mm)
Material: High-grade PVC
Colour: Black
Finish: Gloss
Range: Sparkle Collection
Surface Texture: None / Smooth
Structure: Hollow cellular core
Joint: Tongue and Groove
Installation: Wall
Waterproof: Yes
Fire Rating: Class 1
Price Unit: Priced per panel
Pack Size: Pack of 4
Weight: 1.8 kg
Additional Info: This product is intended for internal use only