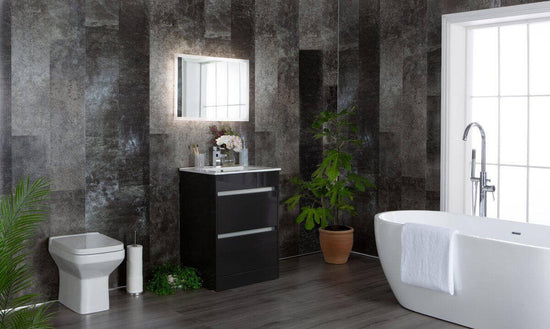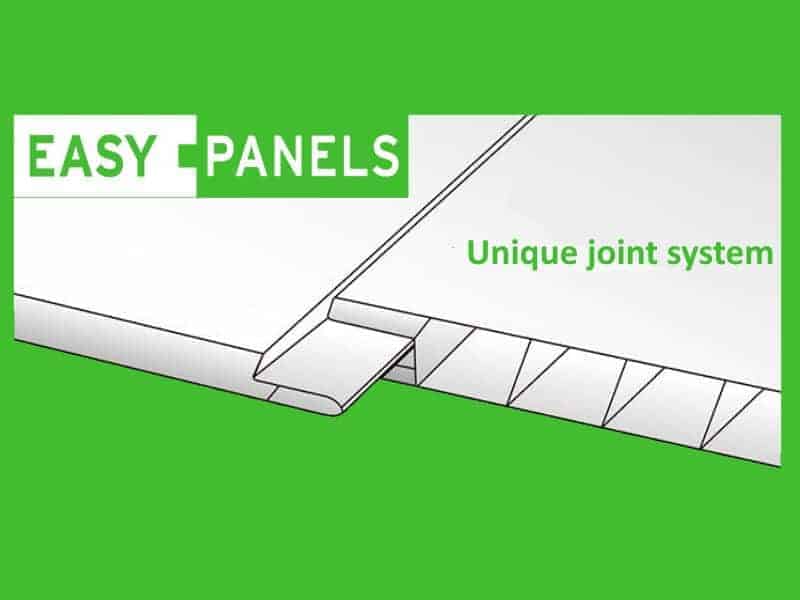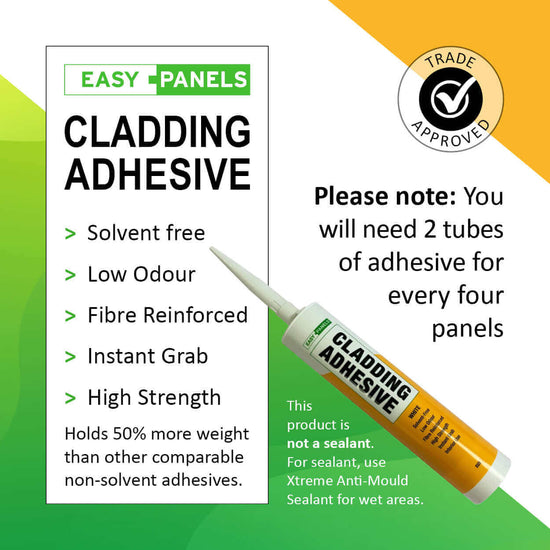 8mm Sofia Bathroom Wall Panel 2.6M
Note: Our panels are priced individually but sold in packs of 4. Please add to your basket in multiples of 4 to proceed.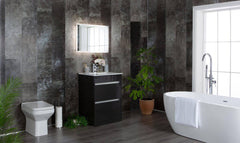 8mm Sofia Bathroom Wall Panel 2.6M
Regular price

Sale price

£9.00

£16.60

Unit price

per
Description
Specification
products.product.description
Why go through all the trouble of tiling when you can afford an equally or even better-looking wall with our stone effect panels that are easy to fit and kind to your budget. This dark and dramatic stone marble effect adds a touch of modernisation throughout your home, using in your bathroom or perhaps as a feature wall in your new kitchen.

Installation of wall panels compared with tiles.
Are you wondering if you should make the switch from tiles? Think about the cost of replacing bathroom tiles today. Depending on the type of tiles you choose, you could pay anything from £15 to £40 per square metre and more than double that for labour. If you're doing it on your own, then you'll be looking at giving up at a lot of time cutting, sticking and grouting and needing some specialist equipment. Our Stone collection of bathroom panels are a perfect alternative to tiles, with a waterproof finish and a cost effective price tag, they are the perfect choice for your bathroom.

Installation of wall panels
Unlike regular bathroom tiles, you don't need grout floats and dozens of supplies or a handyman working in your house for five days to get your fancy wall. All you need is your panel, an existing wall and panel adhesive. You don't even need to hire extra help unless you're too busy or you're unsure of your handy skills. Once you apply your glue, place your panel on top of your wall and voila, the board will stick to the wall like skin to the body, and you're natural stone wall will be complete.

Slate effect wall panel ideas
The simplicity of bathroom wall panels makes them suitable for various spaces in a home, they can be used as ceiling panels and even kitchen panels for a fresh modern look.

In bathroom areas, the board can be used to complement brighter coloured tiles. For instance, if your bathroom is all white or cream, adding a touch of the darker grey panel will give it more character and contrast. Besides, you can never go wrong with these neutral colours. They add a subtle pop without calling much attention to themselves. This also works perfectly for those who love the added touch of decoration within their washroom, adding greenery such as potted plants, or wooden hanging baskets can separate from the black, grey and white textures, creating a completely unique bathroom that looks expensive.

The panel would also work excellently if installed in high activity areas. For instance, a bathroom that receives a lot of traffic (such as in a commercial building with offices) could use such panels. They improve the look and feel of a space, but they're also easy to clean and maintain. A busy kitchen with lots of grease and smoke will also need such a panel. It will be easy to clean at the end of the day compared to tiles which require special cleaners and scrubbing tools.
Tips for using the slate effect wall panels

This panel is modest and almost withdrawn in terms of colour and design. Therefore use bright lighting to brighten it up. If possible, direct the source of illumination to this panel to make it stand out.
Pair the panel with brightly coloured tiles or wall painting to maximize the effect of contrast. You can achieve high contrast by juxtaposing this panel with white or cream coloured wall tiles. This will help it stand out without overshadowing other features of your bathroom.

If you choose to accessorize the wall panel with decorative elements such as mirrors and wall hangings, maintain a minimalist approach. Do not overwhelm the wall with excessive or too bold decorations. As mentioned above, this panel is shy in nature and just as with introverted personalities; too bright or too edgy accessories may seem out of place.

Lastly, ensure you clean your panel regularly. Even though this wall panel may not show dirt due to its colour, hygiene is still a must. Do not assume that there is no scum just because you can't see it. Luckily, cleaning this panel is quite easy, and you can do it daily. All you need is some warm soapy water and a soft cloth to give your wall cladding a quick wipe and keep it looking as good as new.
Features
Thickness: 8mm
Width: 250mm x 2700mm length
Colours: grey and dark brown
Range: 
Stone Effect Bathroom Wall Panels 
Material: PVC
Suitable for: bathroom and kitchen walls
Light and easy to install
In summary, the stone effect wall panel is well-suited for those who want to give their spaces a facelift but on a reasonable budget.
Specification
SKU: 10002
Dimensions: 8 x 250 x 2600 (mm)
Material: High-grade PVC
Colour: Grey / Brown
Finish: Matt
Range: Stone Collection / Tile Collection / Abstract Collection
Surface Texture: None / Smooth
Structure: Hollow cellular core
Joint: Tongue and Groove
Installation: Wall
Waterproof: Yes
Fire Rating: Class 1
Price Unit: Priced per panel
Pack Size: Pack of 4
Weight: 1.9 kg
Additional Info: This product is intended for internal use only